Alas, the birthday photos I so dreaded to post. Not because of him, of course, but because of me. I do this every year with his birthday photos. He's typically in school on his birthday, so we celebrate in the evenings. Which means, no good light. But I try shooting on manual. Then I get frustrated & resort to flash. Then I switch back to manual. And because I refuse to use a tripod, the no flash photos are blurry. And in between my shenanigans, he's rushing me because he wants to move on to the good stuff. I don't blame him. Ü
Now, he's ten.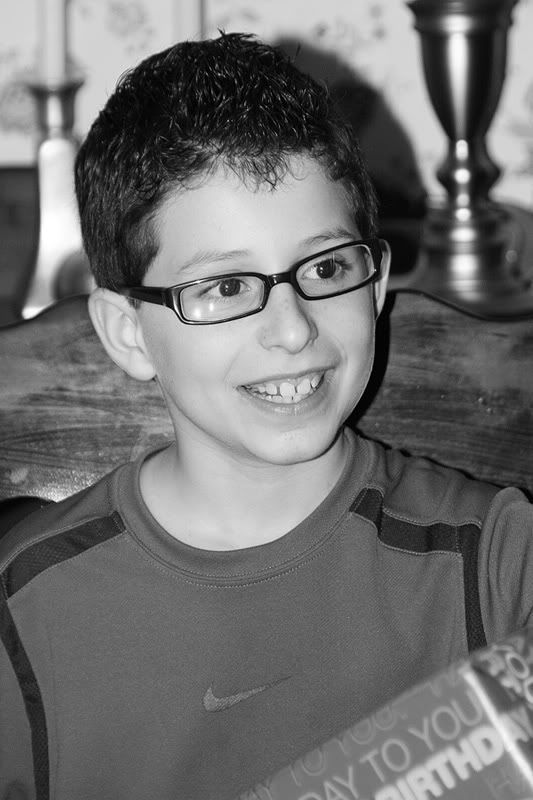 Yucky photos aside, he is so adorable. (I did a dandy job wiping off his chair, heh? Geez.)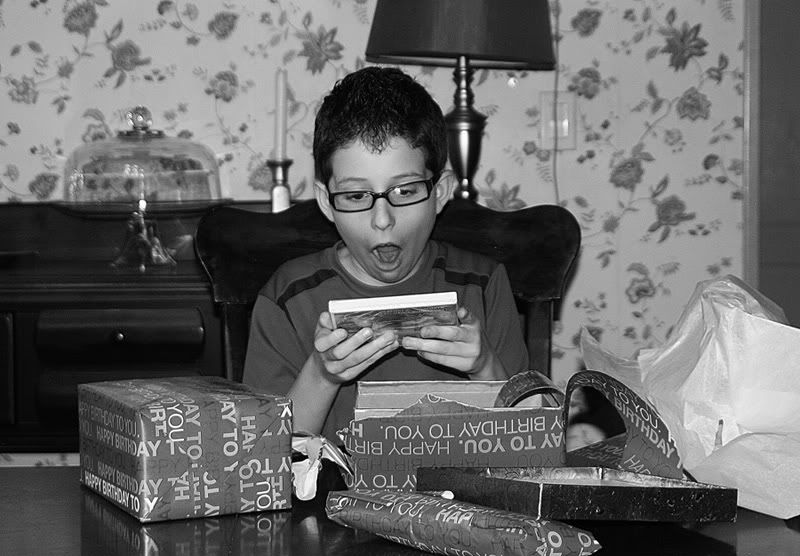 Even though he still has his struggles, he's really maturing. Developing into a young man. He's so fun at this age.
He's such a tender spirit. So fun, silly & so stinkin' smart.
Below are the two photos I took on manual. With no tripod. Which means tremendous movement using a very slow shutter speed = blurry. Ah well.
I worship this boy. There are absolutely no words (I've said it a million times) to describe how much I love him.
Double digits & 5th grade. He's ready. He's pumped. I'm not. Truth be told, I am. Sort of. (That made sense.) It's just so fun witnessing the young man he's turning into. Fun conversations with him. Fun activities. Fun life. I may not have "rocked the shutter" on these photos, but he sure can rock the recorder. He became a 'black belt' in no time flat. We got him a piano & since he can read music, he can already play a few songs. He'll start piano lessons when school starts back up in the fall.
Love him. Adore him. Treasure him. I'm so lucky, I'm so honored, to be his mom. ♥