This is what I did this week! It makes me happy! I go outside & I love it! I still have so much I want to do yard-wise, but baby steps. I love a pretty yard! Today cost me more money than I preferred. But it's done, & next week I'll definitely keep it less expensive.
First, I bought a Bougainvillea! A few years ago I had one & I had had it for years. It was huge & gorgeous! I had it planted in a metal tub & every winter we would pull it in the garage (& got ripped to shreds by the thorns) when it got really cold. One year we forgot & left it out one night. It didn't survive. Sniff. I'll replant this one in some sort of a planter, too. For now, it hangs & looks pretty! It was $14.
Then, I drug these old planters out. I wasn't about to throw them out when I could put them to good use!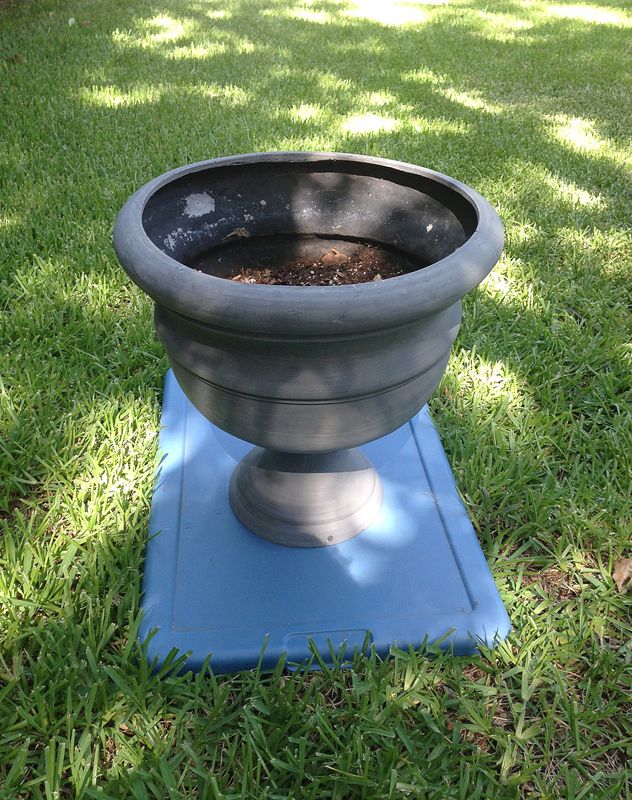 I gave them a good wash & some spray paint. I was going to paint them dark brown, 'cause that seems to be my go-to color right now, but the kids & I thought we'd live on the edge. We chose Tropical Oasis!
Spray paint $4 x 2. Flowers $3 x 2. Potting soil $5 x 2.
Then, I put some pretty flowers in them!
Tada! Love how they match the pool water perfectly. Winning!
My total for the day was $38 + tax. The good news is, I'll be able to enjoy this $38 all summer! Yes, please!
Follow me on Facebook for more fun stuff!
Click here
!