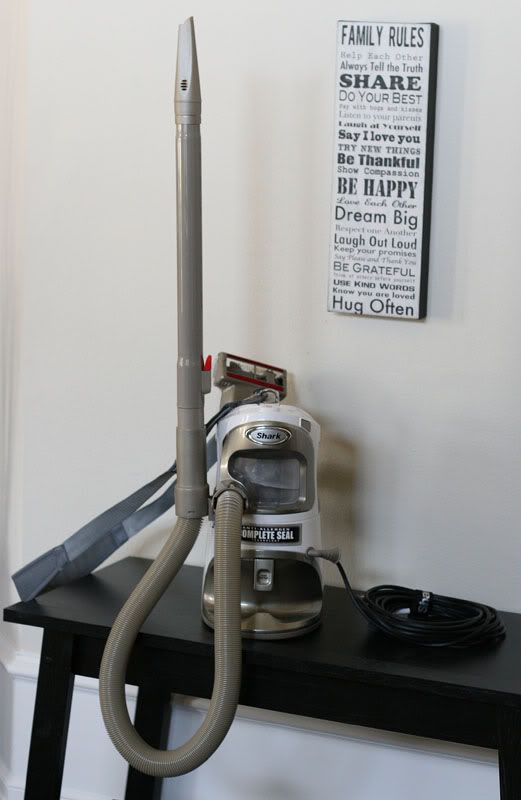 Pardon the crooked photo. I can't be perfect all the time. Ha!
The Shark Lift-Around Portable Bagless Vacuum.

My house has stairs. I have not been able to vacuum my stairs adequately & to my satisfaction. For years, I attempted the handheld portion of my upright. Or, I attempted to balance my upright on every step while vacuuming back & forth (that was fun). Finally, I just had had enough! I wanted some-sort-of-something portable. So I went to Target. And found this. And it is amazing!
Not only do I vacuum my stairs, but anywhere & everywhere it is difficult to use my upright and/or its attachments. Now, I use the Shark! It is small, compact & I can carry it securely over my shoulder! Brilliance, I'm telling you! In addition to my stairs, I use it in my master bath. The upstairs bath. Blinds/shutters. Kitchen floor. Window ledges/wall/ceilings way up high. Landing ledge. No more pulling around my heavy upright! The Shark is simple to carry & simple to maneuver. Quick & simple to empty the canister. Great vacuum suction, too!
I am not being compensated for promoting the Shark. I just love it, it has made my life easier, so I thought I'd share! For all it does & how well it does it, I think it is well worth the $100!
Happy vacuuming!