I didn't used to like asparagus. Now, I love asparagus. This recipe is so darn simple to make & it melts in your mouth! Here's how I make mine.
2 lbs. fresh asparagus (make sure the stalks are not limp - you want firm stalks with firm, closed tips)
Olive Oil
Sea Salt & Pepper
(Tonight, I threw on just a bit of Garlic Salt, just for added flavor)
Shredded Parmesan or Mozzarella Cheese - either works fine.
Always cut or snap off the bottom of the stalks. They're very tough & ruin the dish - so always trash the ends. I usually cut off an inch or two. I think it's quicker to cut them, so I line them up & whack a group of them at a time. Then, wash & dry. I lay mine out on a kitchen towel to dry, as to not waste a whole bunch of paper towels. They dry in about 10 minutes. You can roll them around on the towel if there's any moisture remaining when you are ready to cook them.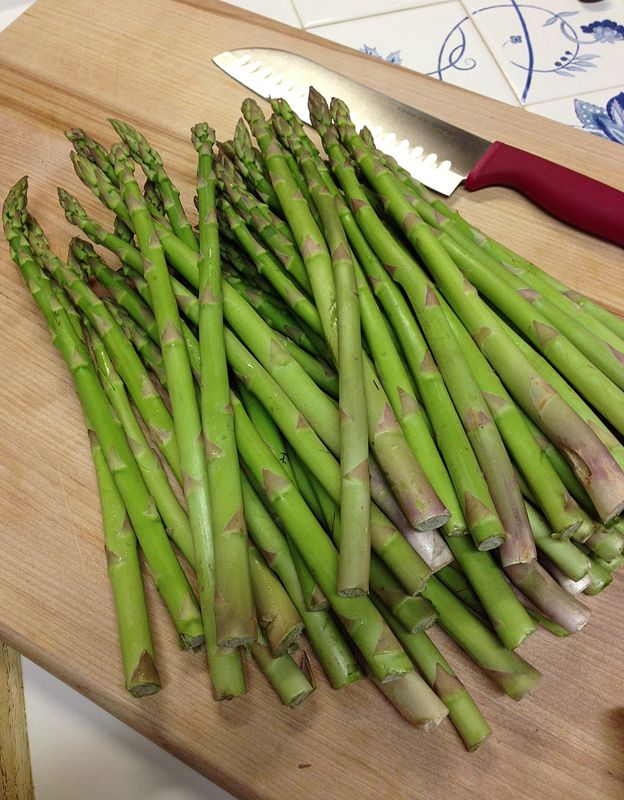 Lay them in your baking dish (I typically use porcelain), in a single row, making sure they aren't stacked on top of each other. This will ensure they're all cooked evenly. Drizzle with just a bit of olive oil - start with just a tad - you can always add more. Roll them around to coat. Sprinkle with salt, pepper & garlic salt. Top with a light layer of cheese. I used to add a bunch of cheese, then realized I was defeating the purpose of them being healthy. Ha! So now I just add a bit.
Bake at 350 or so for about 10 minutes. Keep on eye on them so they don't wilt & overcook (they'll look all puny if they overcook). I cook them until there's just a bit of crunch & pull them out. If they're too firm, they won't be any good. I usually test one to make sure they are done before removing them from the oven. You want them soft, with just a bit of crunch.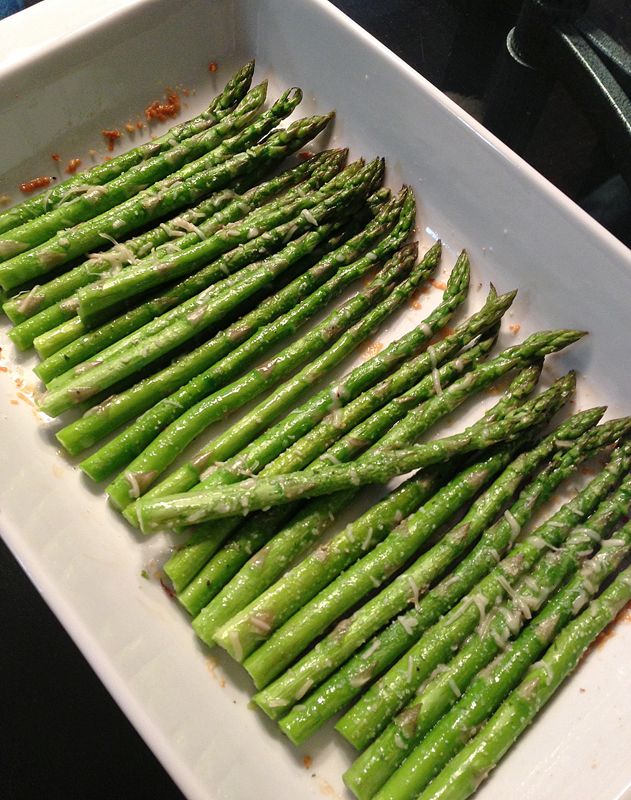 They turn a beautiful, bright green & they are soooooooo good! Totally addicting. I could eat these for my meal alone.
I'd better start buying 3 lbs.