I
love
how my decorations turned out this year! I tried to keep it simple & not overthink things, like sometimes I tend to do.
I was going to go with all silver & white ornaments on my new flocked tree, but now I'm so glad I didn't, because those two colors are difficult to see against the white flock. I love traditional Christmas colors, so I stuck with those. This is my favorite tree to date. I think it is absolutely gorgeous! ♥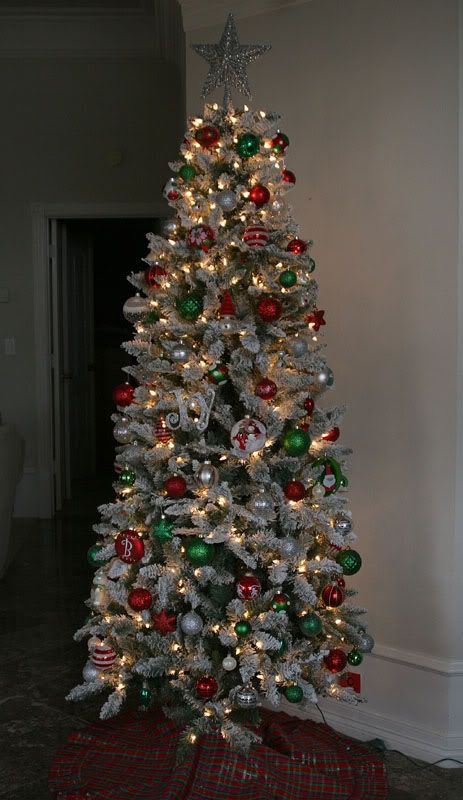 The white dresser is a thrift find I found at Goodwill for $30. It's been in the foyer, waiting patiently to be refurbished. Because I put my tree in the foyer, I moved this to the kitchen area, since I sold my black server. At first, I just began getting out my decorations & placing them here until I distributed them - but the more I added, the more I loved it, so I just rearranged them & added some snow. To the floor, too.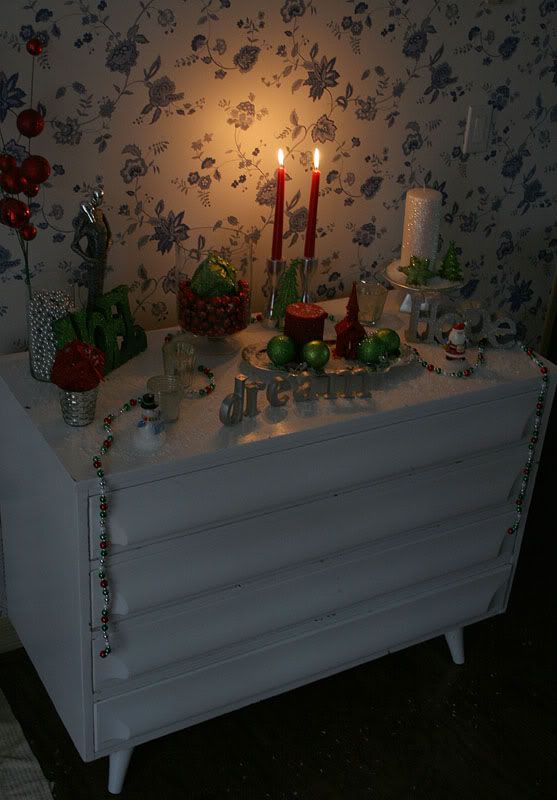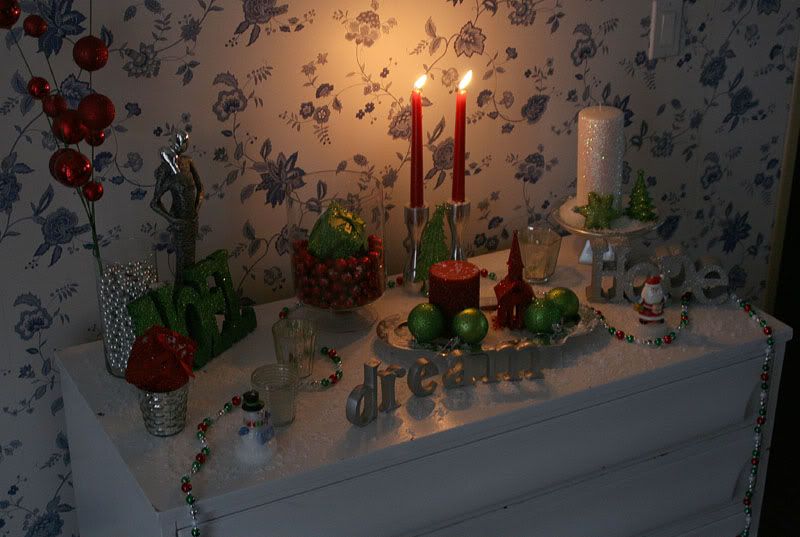 This is my formal dining table: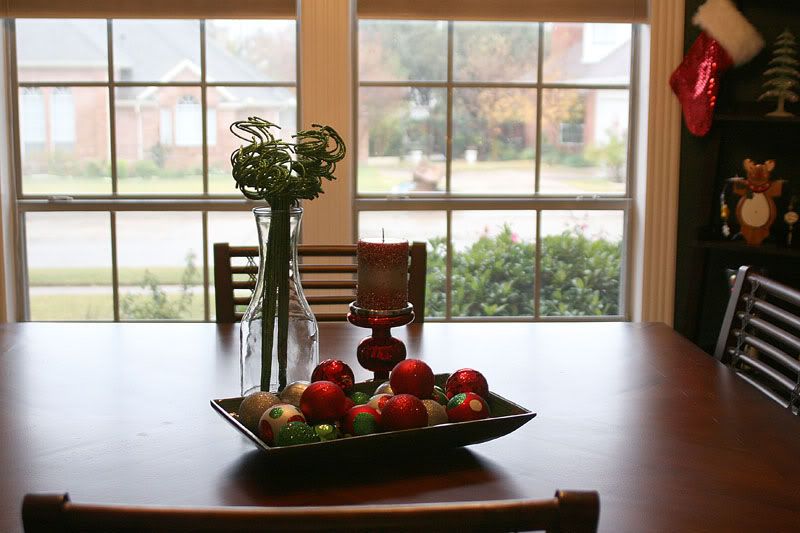 And my new shelf ladder (love!) - for now, in the dining room: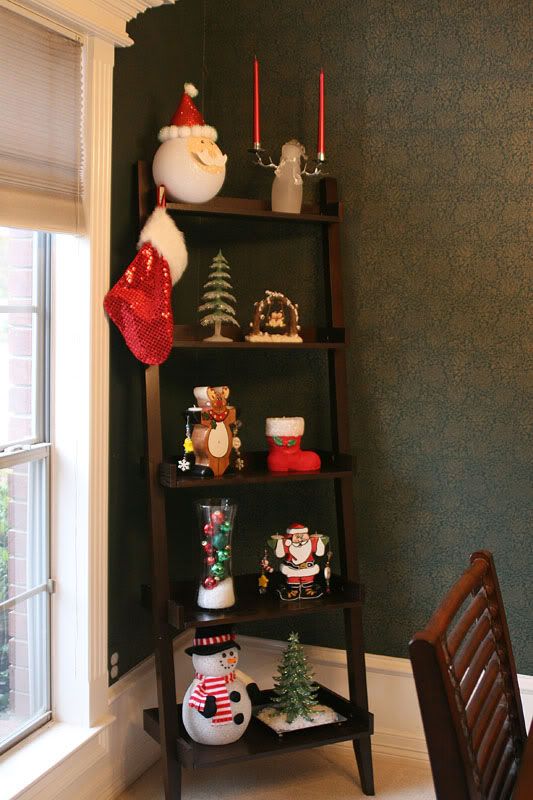 My children's tree: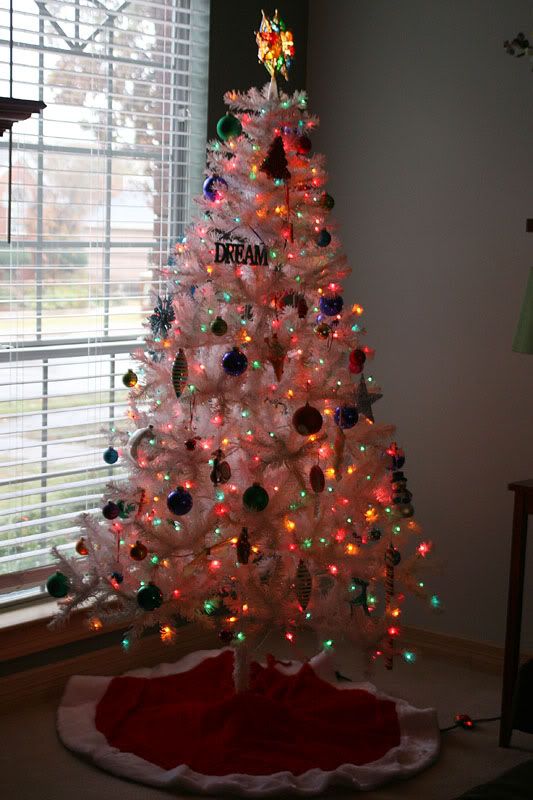 I think that sucker is a little crooked due to me knocking it over last week. Oops!
I am completely done decorating, except for the stockings. I have been searching for new stockings for years & was finally prepared to pay an ungodly amount, just so I could end my frustrating search. Friday night, I found them! And they were on clearance! And I love them! I need some hooks so I can hang them on the mantel & then I'll add that photo. They are too darn cute! ♥
It has been cold, rainy & gloomy here all day (in other words, it's been wonderful!) & now it is thundering, loudly. Off I go to comfort Bray! Poor guy. Have a super week!