I suppose spray painting raw candlesticks isn't really being creative. But for me? It is. 'Cause there ain't an ounce of creativity in my body. Trust me on that. Ü


Remember these little jewels? I got both for $5 (cha ching!) at a garage sale.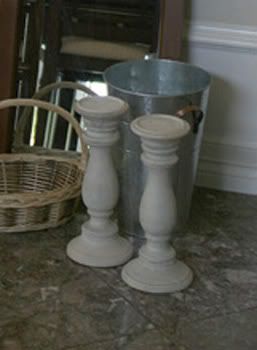 And after excruciating manual labor...
Tada! Ü
Don't be hatin'. It's not attractive on you. Ü