I got new glasses! And I LOVE them!
A few months ago,
Firmoo Online Optical
contacted me, asking me if I would do a review on their product/services. They would provide me prescripted glasses (that is my compensation), in exchange for an honest review. Well, sure! I love glasses, I love reviews, I love products - so I was more than happy to oblige! And I am so happy I did!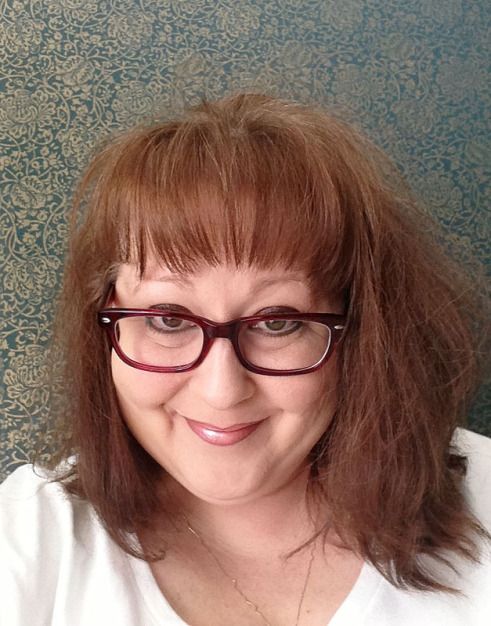 Other than a few weeks of 'user error' (ahem) - the process was pretty effortless! I was amazed! Here's how it works. You browse their hundreds of stylish frames (all different sizes, shapes & colors!), make your selection, fill out all pertinent information & finalize your purchase. That's it! Done! Your glasses will then arrive in about 4-5 business days! Their website provides all tools you need to make sure your prescription is completely accurate - you can even upload a photo of yourself & 'try on' different frames to see how they'd look! The site even explains how to measure your Binocular PD (Pupillary Distance) & recommends certain frames to accomodate your personal PD. I have never ordered glasses online so I'm telling you, I was so impressed with how simple they made the process. And their prices? Ridiculous! So affordable! And you can add as few or as many upgrades as you desire!
Ordering online also prompted me to choose a fun frame, that had I been sitting in an optical store, I never would have chose. Never would I have chosen a boxy frame, let alone, burgundy in color! They are so fun & something different & I'm telling you, I truly just love them!
Included was a soft case, a hard case, a soft cleaning cloth & a tiny little eye glass tool kit.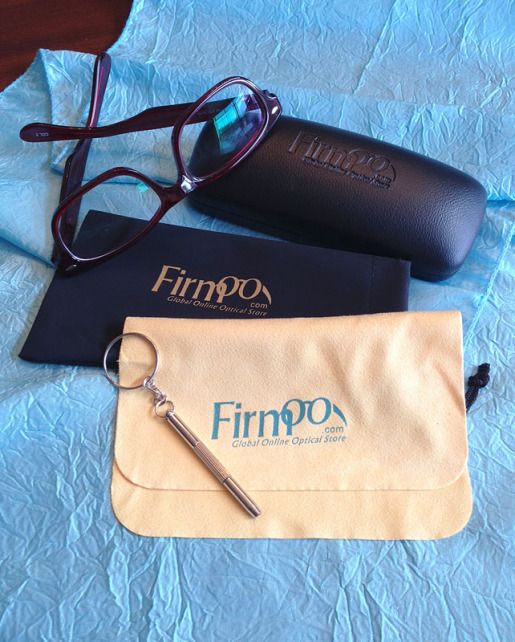 There were only 2 minor things I was disappointed in: (in now way would these deter me from ordering again!)
1.) The package was small, so when I cut it to open it, I accidentally snipped the corner of the soft case. Bummer.
2.) A copy of my order was not included. I always like to have a copy of my order for easy reference & confirmation.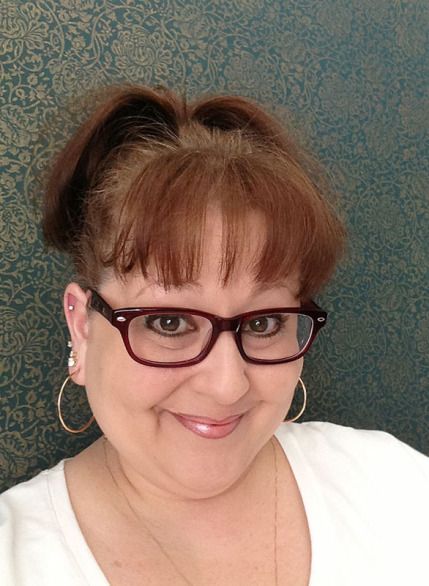 I took my review one step further. I took my new glasses to my current Optometrist. I've been seeing him now for close to 12 years & I wanted him to test my new glasses, to see just how accurate my prescription was. Can you truly order glasses via the internet & expect the prescription to be precise?
Yes, you can
!
Confirmed by my Optician, my glasses from Firmoo are spot on! Spot on perfect! Wow!
I have worn glasses for years. I love glasses (such a fashion statement!) & I have two children who wear glasses. I will be utilizing this site & their services in the very near future. Beats the heck out of sitting in an overwhelming optical store for hours (maybe that's just me who does that), only to be left confused, stressed & not confident with your choice. Oh, & the minute I put these on? Comfortable as all get out. I haven't worn my old glasses since the minute my new ones arrived. Smooth, comfy & fit perfectly.
Go check them out.
Not only that, your
first pair of glasses is free
! Who can pass up free? Why would anyone want to?
Thank you, Firmoo, for this review opportunity! Was my pleasure!