Rid the store bought 'buttered' popcorn & make your own! It is so simple, less expensive & tastes so fresh!
Here are the ingredients I use to make a large bowl of popcorn:
Popcorn kernels
Butter (not margarine! Quit eating that fake stuff! Real butter, in moderation, is a healthy fat!)
Salt (I'm switching to Celtic Salt as soon as I can find it!)
Lawry's
Melt 4 tblsp. butter in microwave for about a minute or so (I do not use all the butter - I should cut my stick to 2 or 3 tblsp.)
Pour about 1/3 cup kernels in bag.
Fold it over & tape it closed. If you don't, popcorn will pop right out of it! I set my microwave for 3 minutes, but typically stop before that. When popping begins to cease, I shut it off promptly to avoid scorched popcorn!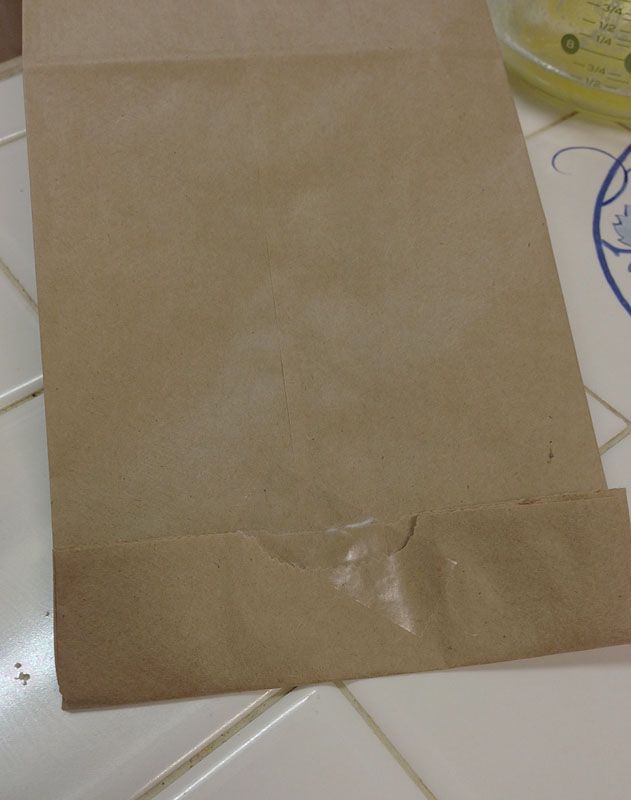 Here it is popped, but contained!
Tada! Nom nom.
I layer mine - pour 1/2 bag of popcorn in bowl, dribble some butter over it & sprinkle with salt & Lawry's. Add remaining popcorn & repeat. Doesn't it look so fresh? None of that fake, orange 'butter' oil all over it!
Yummy!
Happy popping!