I've made this for a while now - it's a recipe I just put together one day. Everyone gobbles it up, so I thought I'd post the recipe!
These are the ingredients I used today (you can add/delete/change veggies to your liking, tonight I forgot to add onion!) -
Eggs
Milk
1 - zucchini
1 - yellow squash
1 - red bell pepper
1 - orange bell pepper
Turkey Sausage (precooked)
Cheddar Cheese
Salt, Pepper, Lawry's (left out of photo)
Butter (not margarine! get rid of that stuff! left this out of photo, too)
I
always
use Lawry's on my eggs - any & every style! It adds so much flavor!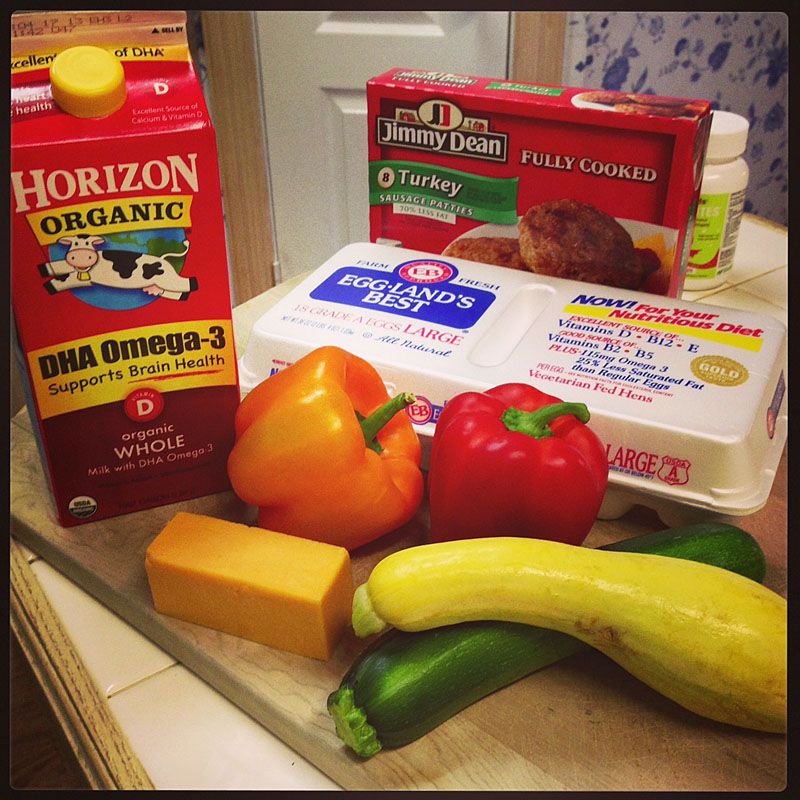 Wash & chop all the veggies (I only used about 3/4 of each vegetable, because it makes so much!), then saute them in just enough butter to cover the bottom of the pan.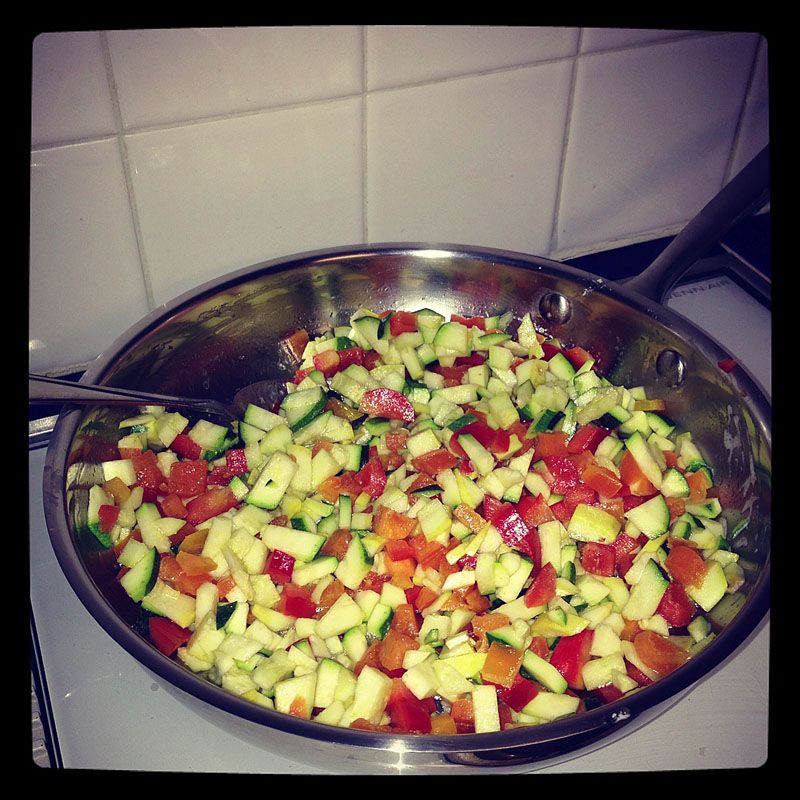 In the meantime, in a large bowl, scramble a dozen eggs (obviously, you can use less), with a dash of milk (the more milk, the fluffier!), & when the veggies are soft, toss in the eggs. I need a much bigger pan! While that's cooking (sorry, didn't think to photograph every step, but next time I will!), heat up 4 little rounds of sausage & cut into bite size pieces. Right before the eggs are done, add the sausage, salt, pepper & Lawry's & complete cooking. My final step, when the eggs are done, is to grate some cheese & mix it in! Tada! That's it!
My husband worked late tonight, so I made it easy for the kids. They ate theirs with grapes. Sometimes, we have toast. Every now & then, I roll them in tortillas & add some salsa!
YUM!
(This is also a great way to sneak in some veggies - because of all the flavors, I seldom have to nag my kids about eating their veggies!)