Spring Break is over. And it makes me so sad. I hate sending my kids to school. But it's the law, so we abide.
We had a lazy spring break this 'round. Didn't really do much of anything. The first few days were very cold, so we hung out here at home. We had beautiful weather the remainder of the week, so we went to the park for hours, went bowling (so much fun!), took the kids to a Nature Center, ate out entirely too much, got hair cuts, messed around, blah, blah. I think they're ready to go back to school!
The more I read, the more of a problem this has become for almost any/everyone with a cell phone - DSLR's are being ignored! I even made a blog post a while back claiming I needed to pull mine out more, but you know what? I still use my dadblasted cell phone! I have an iPhone 5 & it takes amazing photos! Truth, it's just so much more convenient, in every way. But alas, yesterday I took my DSLR to the Nature Center! Everything is pretty much still brown & dead around here, & we saw next to no wildlife/animals, but I did get this one of my kids as we walked down a trail. A real photo! :)
Drumroll!!
Friday night, we went & chose the new tile for our master shower renovation! In case you have forgotten, our shower renovation began TWO years ago!! 25 months ago, to be exact! I think we have the longest shower renovation in history! (Our contractor says we don't, but it sure feels like we do!) Our shower renovation was necessary, &
very
expensive, & came at a time we just didn't have the extra funds. So, a lot of the reno was done by my husband & my brother, but it's time to have a professional finish it. It's all scheduled out, will start this week & will be completed next week (due to a necessary inspection)! I can't believe it & I can't wait!
I wanted simple yet sophisticated, so I chose 6x6 white tiles that will have dark brown grout in between them. For the floor, I chose brown, recycled glass tiles, that will have white grout between them. We have new hardware, a new door & our contractor is installing a niche for us! When it's done & when I'm not showering, I'll be posting the photos!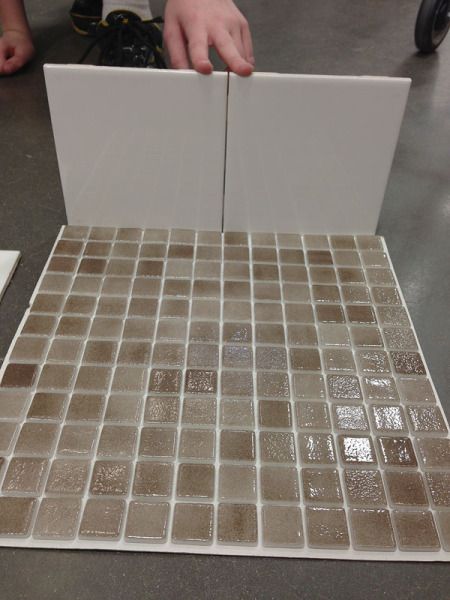 This week includes keeping our bedroom & bathroom spotless, since contractors are coming! Ha! That alone will be a chore! It's time for me to get a start on spring cleaning (ok, heck, just cleaning in general - our house has been abused lately!). Back to a normal routine this week, back to dance & all other activities & back to blogging!
Have a great week!