Transitioning our home from browns to blacks is pretty much happening at a snail's pace! With all 4 of my children starting/returning to school in a week or so (sniff sniff), I'm going to have a lot more time to work on projects. Which is good, because I have way too many! But I did get one more thing painted a few weeks ago.
This clock sits above my desk (those walls will be a beautimous shade of gray some day soon, I hope), so I yanked this puppy down & gave a her a nice, glossy black finish.
I didn't want to have to tape it off, but ultimately, to keep the paint nice & clean, I had no other choice. Was a bit monotonous, but worked great!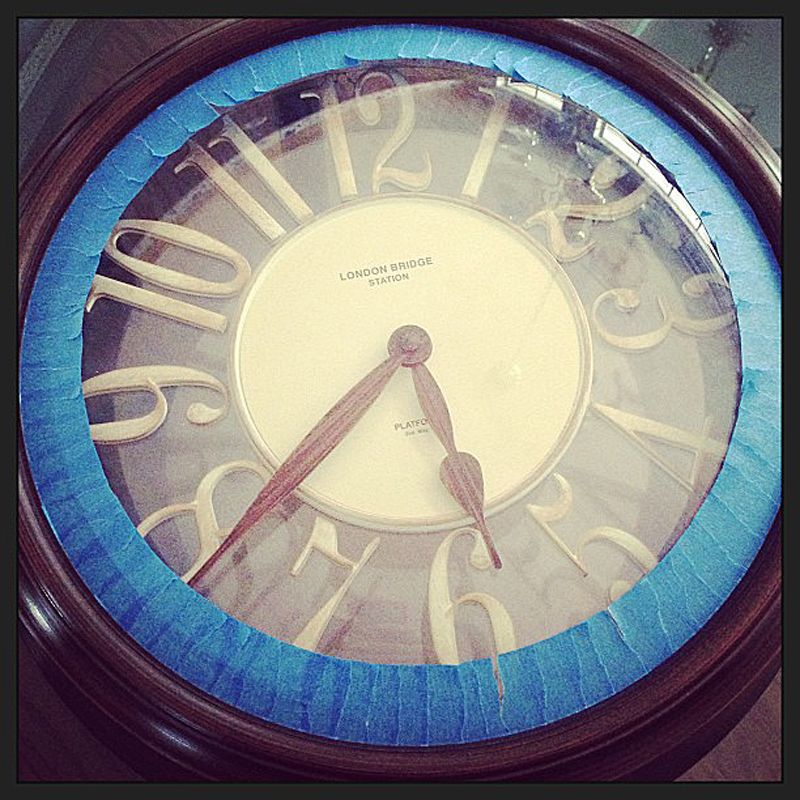 And here is the finished product! Love it! Love all this pretty, pretty black!
Two little paint projects down, 50 to go! I have yet to return to thrifting since I decided to change colors. Cannot wait to return to see what I can find in my new colors! Maybe I can squeeze some thrifting in tomorrow? That would be good! Heck, that would be great! Does thrifting excite you like it does me? I LOVE IT!
Follow me on Facebook for more fun stuff!
Click here!