We've already determined (way too many times...ha) that I am redecorating our entire downstairs (& bathrooms) in the colors black, white & gray, with different pops of color in each room. All this is being done on a budget. Pretty much a non-existent budget. It's also been determined that I don't like much art on my walls. I am very, very picky & I don't do 'pictures'. I do photos of my kids, their art work & words. Words. Simple, lovely words. So imagine my delight when I recently spotted these decals while at
the dollar store
!
Oh yes, sweet little sayings for $1.
One dollar!
I only bought one to start with & I applied it tonight. Love, love, love!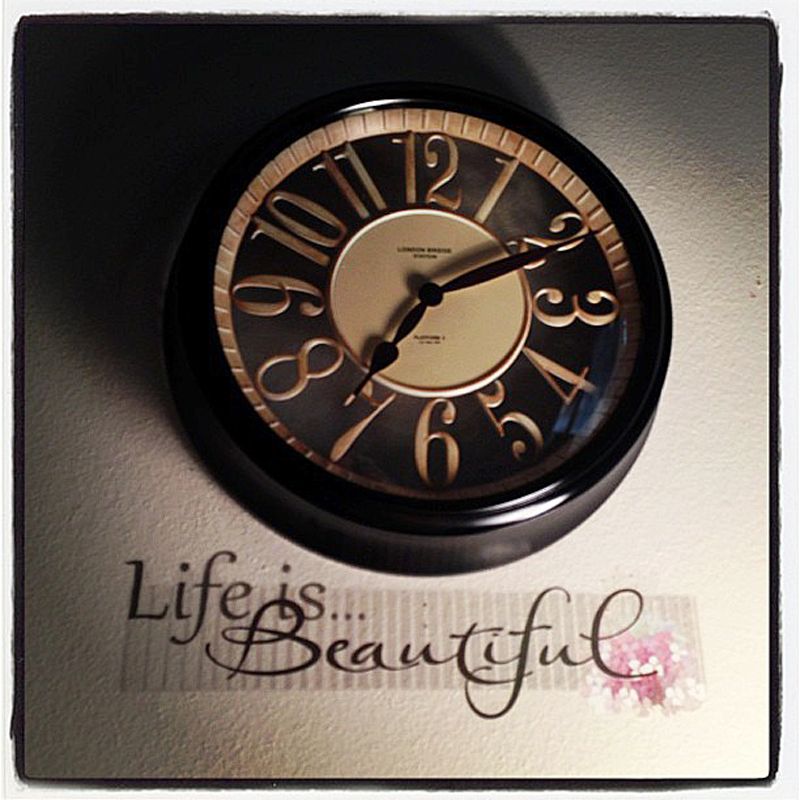 I can't wait to go back & purchase gobs more. More for me, more for my kids' rooms. More for happiness.
Because I was searching the dollar store (Dollar Tree, to be exact) for a specific back-to-school item, I had to go to several different Dollar Trees. And I noticed something. The bigger the store, the bigger selection of wall decals they have! Yip!
So there you have it. Go get some! Liven up your walls! Express yourself & your life with words! On the cheap, to boot! Winning!!
And have you heard?
Life is beautiful!
Follow me on Facebook for more fun stuff!
Click here!
Linking up:
Chic on a Shoestring Decorating
,
Shabby Nest