Today I took myself & my children to Barnes & Noble. What an
amazing
store. It's a pleasure to walk into & a pleasure to browse. So peaceful & calming, but exciting at the same time. Full of adventures - from Cooking & Decorating to the Bible & everything in between. My children were mesmerized. Yes, we had been there before a few times, but we don't live 'close', so it had been a while.
Way too long.
We could have stayed for hours, sinking down on their soft chairs, just reading. We vowed to return much sooner next time & we then left with some fun treasures.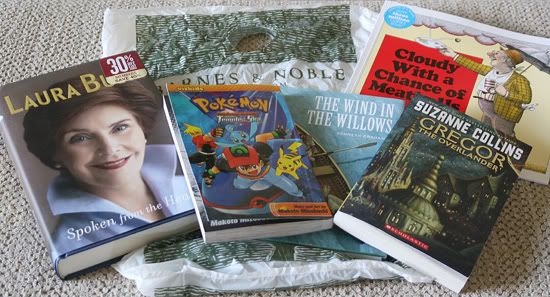 I'm not a reader. Never have been. I have high hopes of changing that. Not only for myself, but to encourage my children, as well. Even though Bentley needs no encouragement to read (he's a pro!), I hope to entice the others. Audi has now learned to read, so we are at a really good place. Ü
When I purchased this sectional a few years, I did so mainly for one reason (besides color :) - when I saw it on the showroom floor, I envisioned my entire family curled up on this couch reading books together. I knew it was ample large enough to house us all. I bought the couch. :)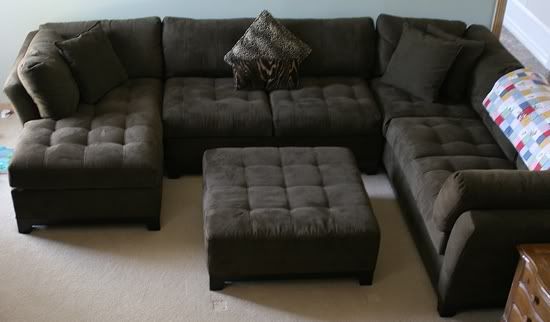 I asked for Laura Bush's new book for Mother's Day. I received. :) My new summer plan not only includes quiet reading time for myself, but for my children. 15-30 minutes daily, individually. In addition, I have decided to purchase one "classic" at a time & read for a bit every night to all four of my children. We read together, but it's so informal. I want formal. :) This time I chose The Wind in the Willows & when we finish this book, we will return for another. And another. We're going to read right here on this comfy couch. I am so excited about implementing reading time together.


Next time someone (including myself) exclaims "I'm bored!", well, grab a book! Bored no more, all the while being lost in an adventure. Ü