When I decorated these puppies at Christmas, they were perfect. But alas, Christmas had to come down & life had to go up. And I just cannot get them the way I want them.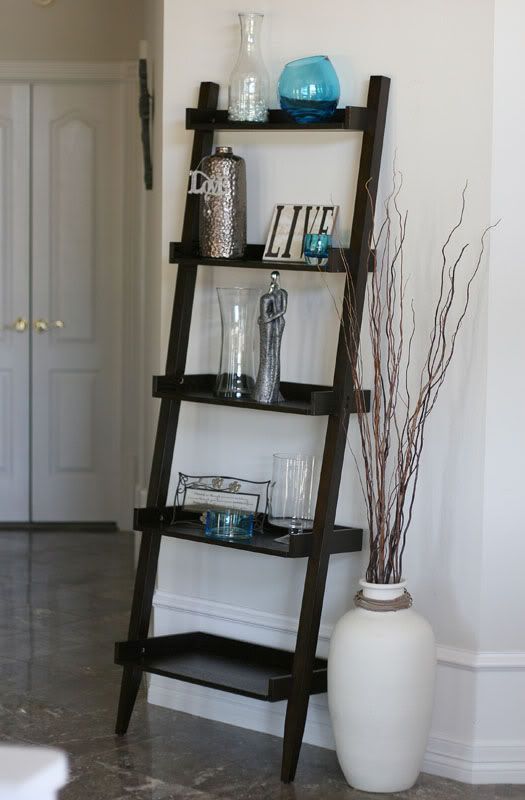 I'm totally going brown/turquoise in the front living area, but I just couldn't rid the sweet silver couple statuette I have. Everything else silver went (btw, silver & turquoise look really pretty together, too), but for some reason, I love this little figurine. So it stays.
The cross on the wall (to the left of the shelves) will be coming down & I will be hanging my children's framed artwork. They're all ready to hang, I just don't seem to get into a rush to do things.
And someday - this room will be painted. Because this foyer/living room adjoins my formal dining room, which has forest green & gold wallpaper, I have avoided painting. I have no clue what to do with color schemes, so I've just ignored. Everything I visualize is just gross. Maybe I should worry less & paint more. :) Mercedes' room will be painted first (if I ever get down the dad-blasted wallpaper border), & then this room, & then I have my furniture pieces to refurbish. It seems I'm better at procrastinating than I was aware. Ahem.