I love my pencil eye liner & though I'm no professional, I thought I'd share how I apply mine & my thoughts on the pencils.
I only use eye liner pencils that can be sharpened. I've tried the others & I was never satisfied. The cream liners, that you twist as you go, didn't get sharp enough for me. The liquid liners, well, there's no way. My hand is not near steady enough to make it look decent. So pencil it is for me & has been for years.
I've tried many pencils & for the smooth application, as well as price, Cover Girl it is. It's creamy, it's smooth & it's great coverage. I like dramatic, so I like dark & thick. Cover Girl's pencil eye liners is perfect & it costs $5. Win/win. (I have very thin, wonky eyebrows, so I usually use this same pencil to lightly color in my eyebrows & then blend it in with my eyebrow brush.)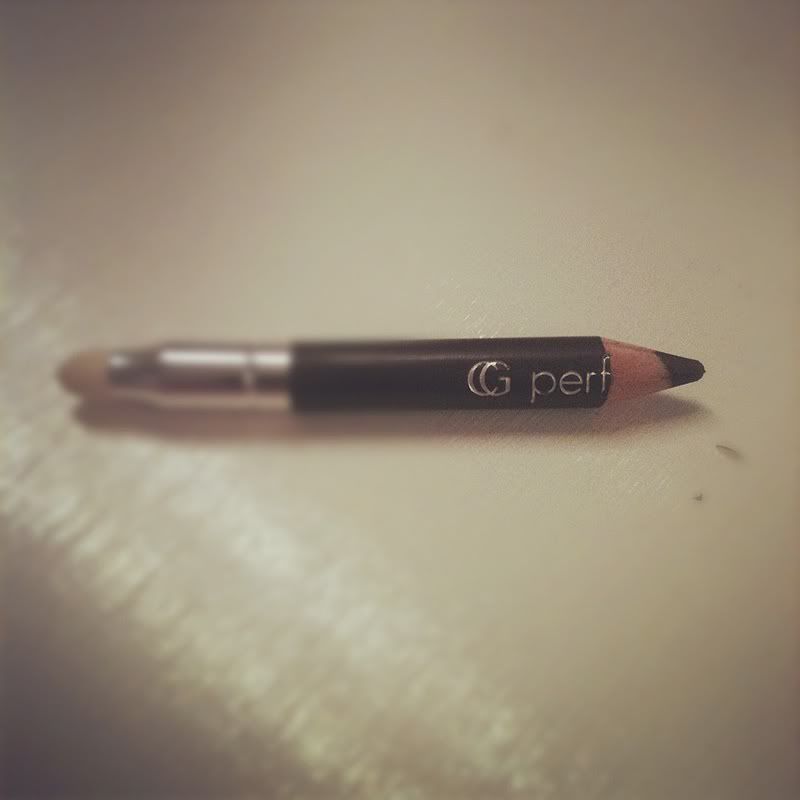 I think a common misconception about pencil liners is that they smear/smudge, & this leaves people thinking the liner is no good. Sometimes, yes, they do smear & smudge due to quality. However. What you are applying your liner on, also plays a part. Meaning, if you are using an oily eye makeup remover and/or an oily moisturizer under your makeup, that oily access is playing a huge part in how your liner performs.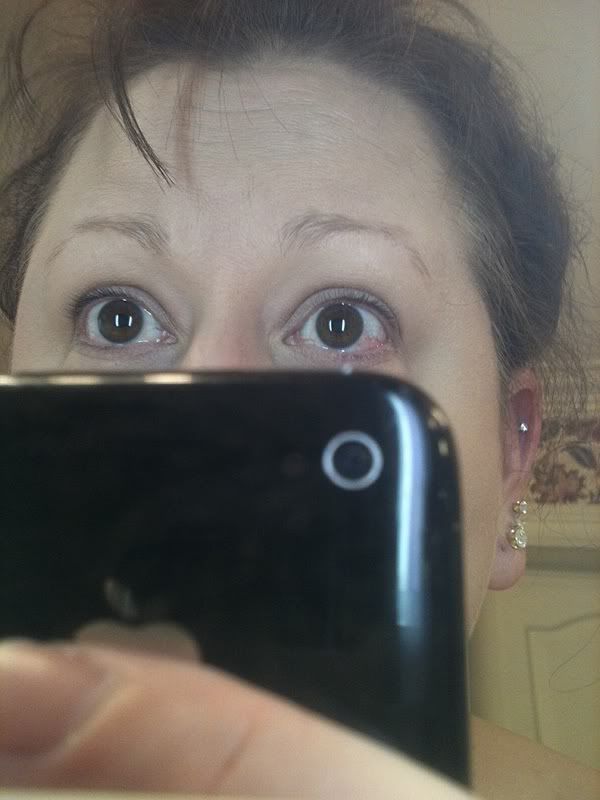 Also, it's nearly impossible to apply a pencil liner to bare skin. Applying to bare skin, or attempting to apply to bare skin, is going to have stop & go results. There won't be a smooth, solid, thick line. Your liner needs a smooth surface in order to glide smooth & consistent across your lids. On a clean face, I apply
moisturizer
, then foundation, then powder & then my liner. And then I take a little wedge sponge & use one of the corners to smear my liner. The more you do this, the better the sponge becomes & it creates a soft, dramatic line. (Actually, all sponges get better the more they are used & fyi - latex-free sponges do not work well! You need latex sponges.)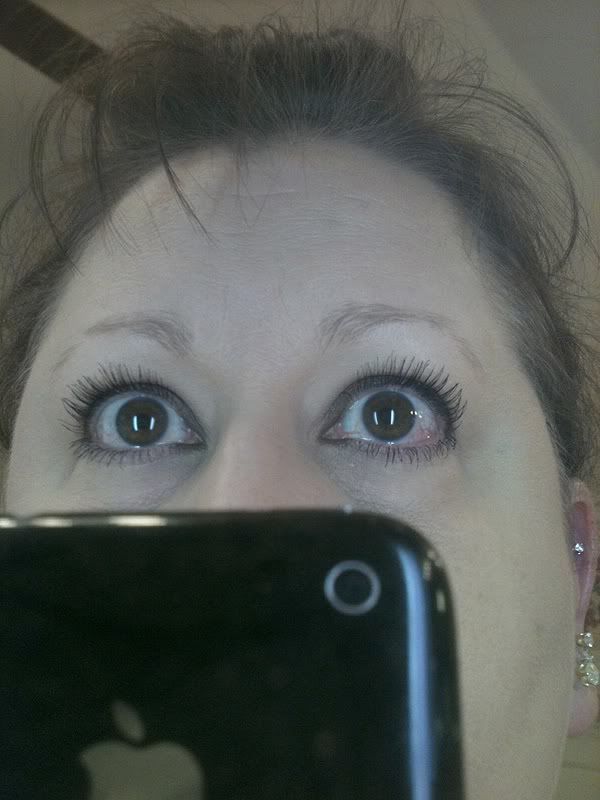 Yet again, please pardon my bloodshot eyes. Due to chronic dry eyes, they always look like this. Always. It's icky. I go back to the eye dr. in a few weeks & will ask for some prescription drops. Again. Sigh.
I know you can't see the liner well. I was looking straight into my makeup mirror, but because my cell phone is lower, the photos look as though I'm looking up, hiding the liner. I was running late, so I'll try to get some more shots on another day.
In case you are wondering, I use $6 Maybelline mascara. I have used Maybelline mascara for a good 20 years & I'll never use another brand. I have never lengthened my lashes or used an eye lash curler (ow!). When I apply my mascara, I make sure to extend the wand all the way to the end of my lashes. I manipulate my lashes, using the wand, to get them where I want them to go. If they clump & they almost always do, I use a needle to separate them. No, I've never poked my eye, but I've come close!
There is nothing better than having a fab eye lash day! I got blessed in the eye lash department & I'm so thankful, considering I hate my hair!
Happy lining!