A few weeks ago, I introduced you to this:
Shaklee's
amazing
antiperspirant cream. I've used it every day, since Oct. 13th. I will use it every day for my remaining days. I began using this antiperspirant because it contains no parabens - a chemical that is present in 99% of breast cancers. I never even considered the impact it might have on my 'permanent' rashes I have had under both arms for years. So many years, in fact, I don't know the exact number. It's something I just lived with. That said, thanks to this antiperspirant, my rashes, under both arms, is completely & utterly GONE. Gone!
The first day I began using the cream, I raised my arm to apply. And nice & bright stood my red rash. Out of curiousity, I thought, I wonder if this might help my rashes? Just in case, I took a photo, having no idea what the outcome might be.
Say hello to my underarms. (Oh Lord. Am I really doing this?)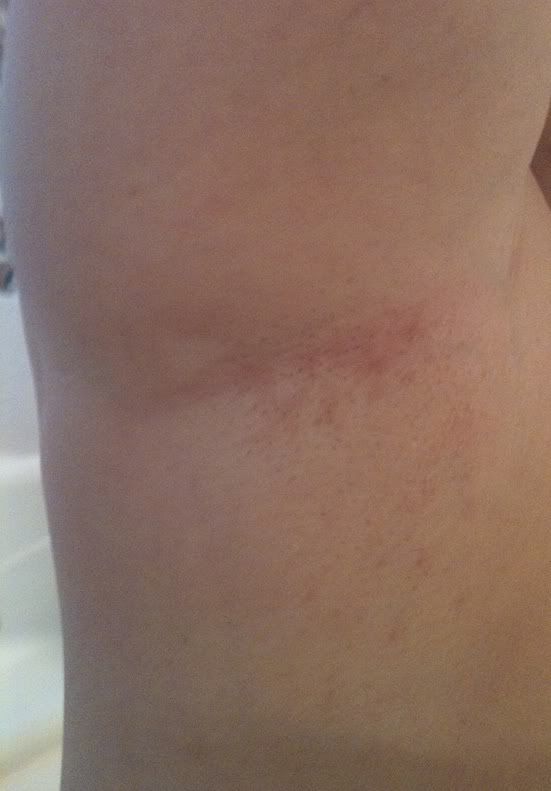 Can you see it there? In the crease of my underarm? I would circle it & put an arrow pointing to it but low & behold, I don't know how to do that. Ha! Image two: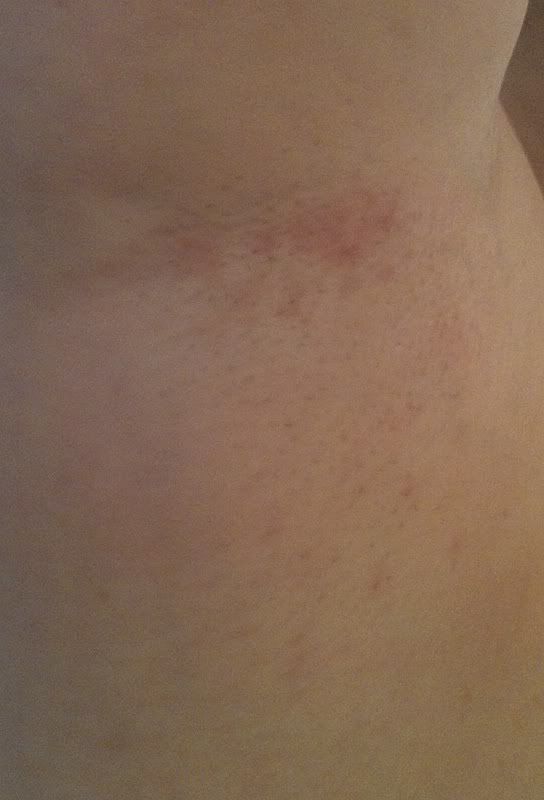 In case you are curious, it is no easy feat taking a photo of your underarm. My after photos didn't turn out as well as my befores, but they're good enough that you can tell there is no longer any red rash!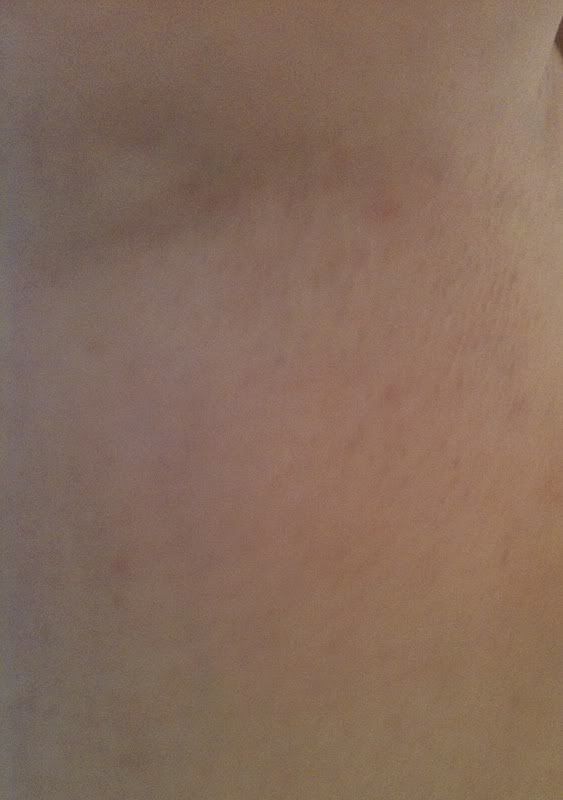 Still not sure?
Just one more?
Is that not stinkin'
terrific
??????
This afternoon, I added a personal disclaimer to my blog. A disclaimer that states
I do not use any product that does not work
. Period. I am a product junkie so if it ain't working, it ain't stayin'. This product works & works well & is
safe
! Safer than what you are using. Get your Essentials Antiperspirant Cream
here
! This antiperspirant is $12. Twelve dollars. It contains no parabens & my photos prove what positive changes transpire when changing brands! Need another incentive? I have used this product for weeks now & haven't even made a dent in the cream! I'm assuming this one container will last me 6 months or so.
Visit my Shaklee store
here
!
Happy sweating!
*The color in these images has been altered in no way. Because these photos were taken with my cell phone (meaning, they were kind of dark), I lightened & sharpened them only.