When I washed this shirt, I didn't have time to treat the stain. So I washed it, & dried it, & set the stain. It's a Nike shirt, in great condition, so I didn't want to toss it. Last week I pulled it out, treated it (see below), then left it. For about 4 days or so.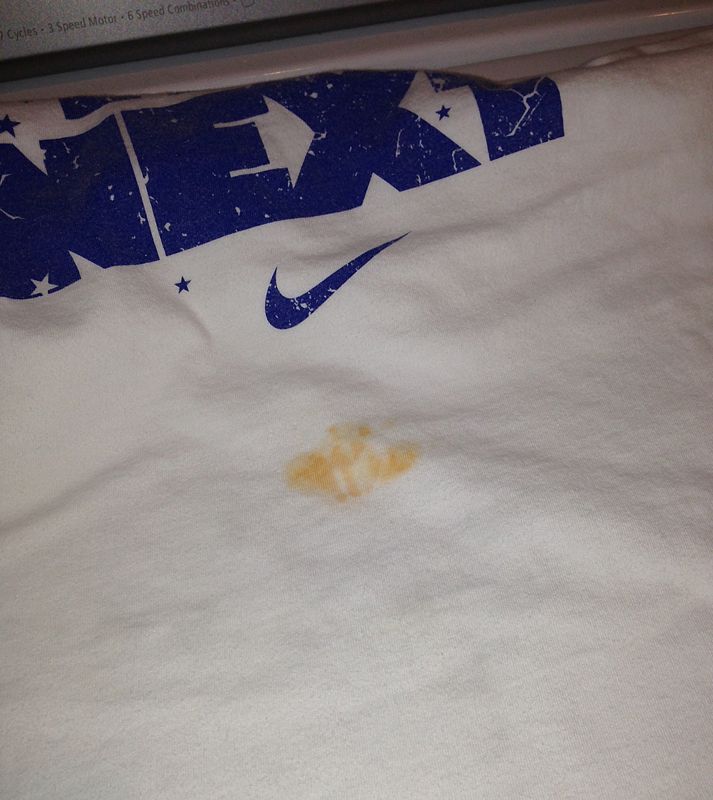 Today I washed it. And look! No stain. Not even a hint that a tomato stain was there! Not a toxic chemical was used to remove this stain. I am just tickled pink. Again!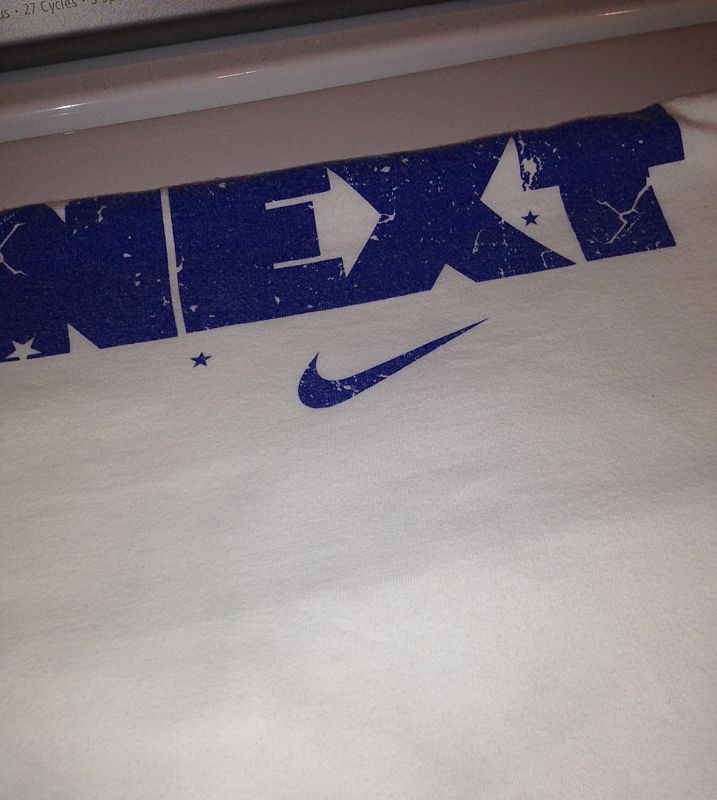 To further prove my point, I lightened the photo quite a bit, so there's absolutely no doubt the stain is gone. Thanks Shaklee! Love, love, love my
Shaklee!
How I treat stains:
I saturate the area in
Basic H.
Then, I generously sprinkle on
Nature Bright.
I rub it in a bit, then sprinkle just a tad more. Then I let it sit, for days, before washing. Works every time!
Follow me on Facebook for more fun stuff!
Click here!
:)