Remember my 'new' lamp I bought last week? Well now it's really new! I just love the end results!
Here it is after thrifting, nice & boring:
If you follow me on Facebook, I kinda mentioned last night that I'm contemplating decorating my house in Kardashian colors. Yes, I'm
totally
serious. It has been a thought I've had for over a year & it has been a discussion in our home numerous times. Anyway, I purchased both black & brown spray paint, not knowing which one I was going to use on my new lamp. Due to my 'Kardashian' decision not being final, I decided to use the brown - Rust-oleum's Flat Chestnut.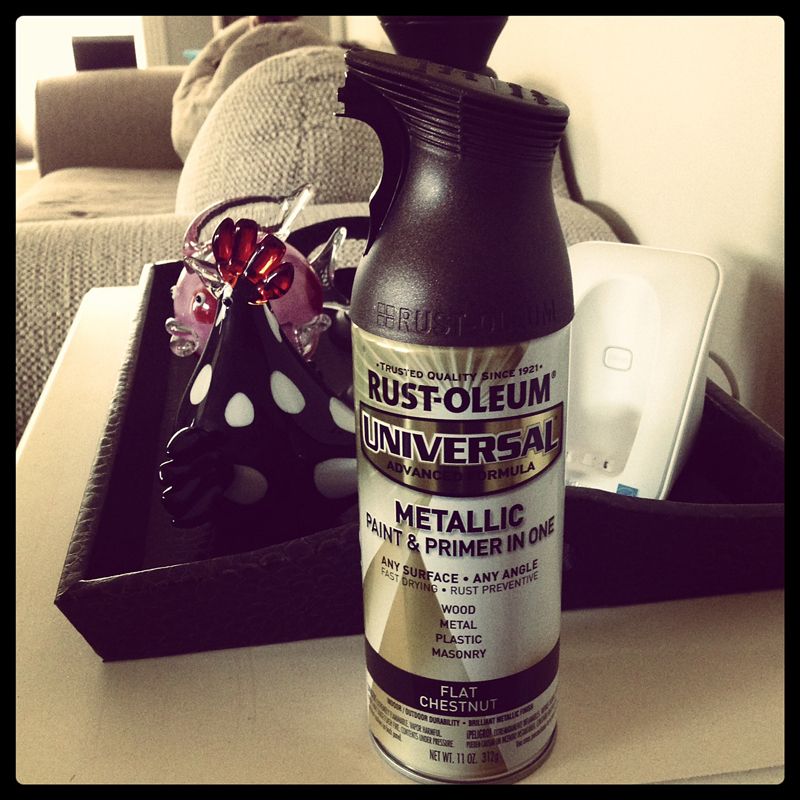 (Yep, that's my Maxi girl on my couch cushion in the background. She thinks she's entitled. :)
And here's my lamp, finished! It's so pretty! This isn't the shade style I want, but it was too hot to keep searching. :)
I love the brown. Although, I'm pretty certain it'll be painted a pretty shade of metallic black in the near future. :)
I'm not sure this ended up being such a good deal because the price(s) added up:
Lamp - $11.00 (remember, I thought it was $5 but that was the wrong sticker!)
Shade - $15.00
Paint - $7.00
Total: $33!
Could I have bought this lamp cheaper? I don't know. It's a solid, well-made lamp & probably would have cost relatively about the same. But this way, I did get the color I want. Winning! :)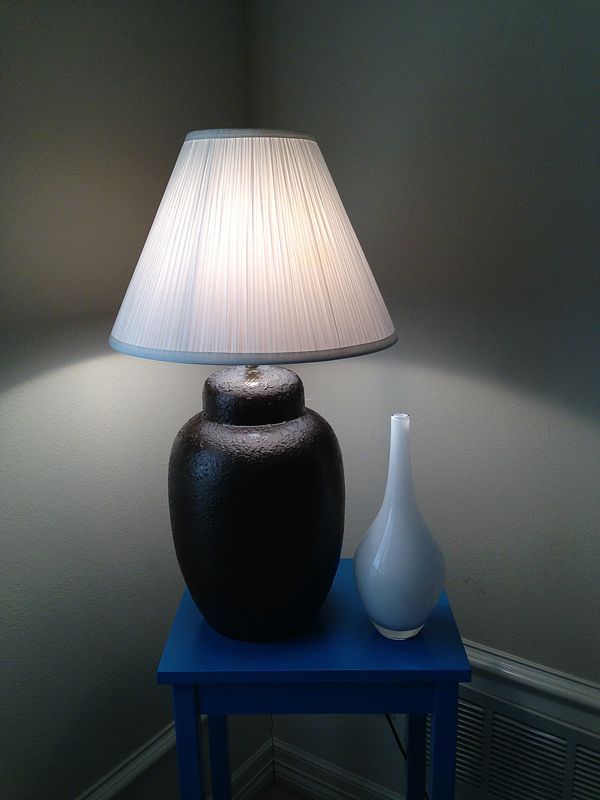 Be sure to follow me on Facebook for more fun stuff!
Click here!