Did I ever show you my $12 mirror I got at Goodwill? I found this months ago. It's in perfect condition. Wasn't sure what I was going to do with it - so for now, it's stuck on the mantel.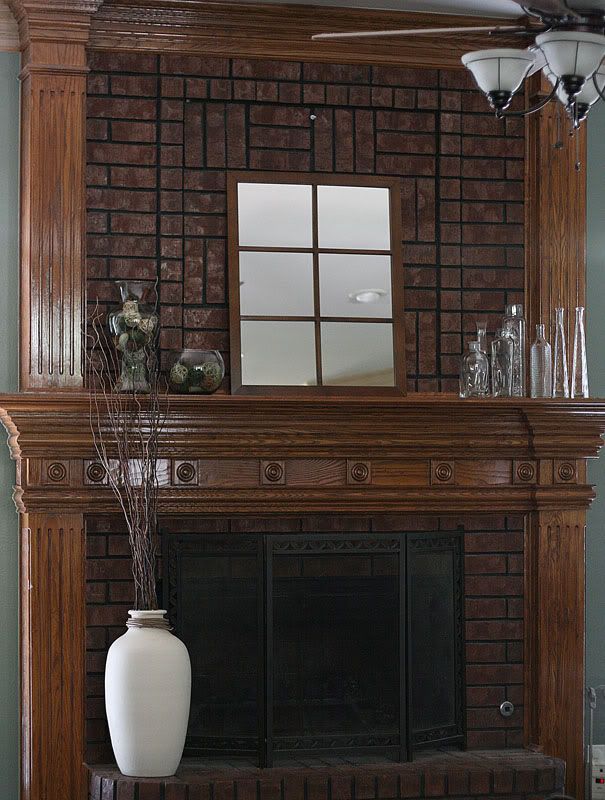 I've tried scooting it to one side, only to scoot it back to the middle. Like my bottle collection? I have a glass fetish. It used to be colored glass, now it's clear glass. I got all of these (& more) at Goodwill. I like their uniqueness. :)
I will be so glad to rid this country, heavy, wood mantel! Blah. I prefer, you know,
simple.
I think this week calls for another Goodwill run. On 1/2 off day. Ü