My kids love to paint.
They get quiet. They concentrate. They focus. It's almost as if painting takes them to a serene, peaceful place. Typically, we just paint on paper. A few weeks ago, though, I found these little canvas sheets. Different sizes, different thickness. I wasn't sure if I even had the proper paints, but I grabbed some canvases anyway. Gosh I'm so glad I did. Opening up the canvases was like discovering Christmas.
(Had to blur Bent's school name on his shirt.)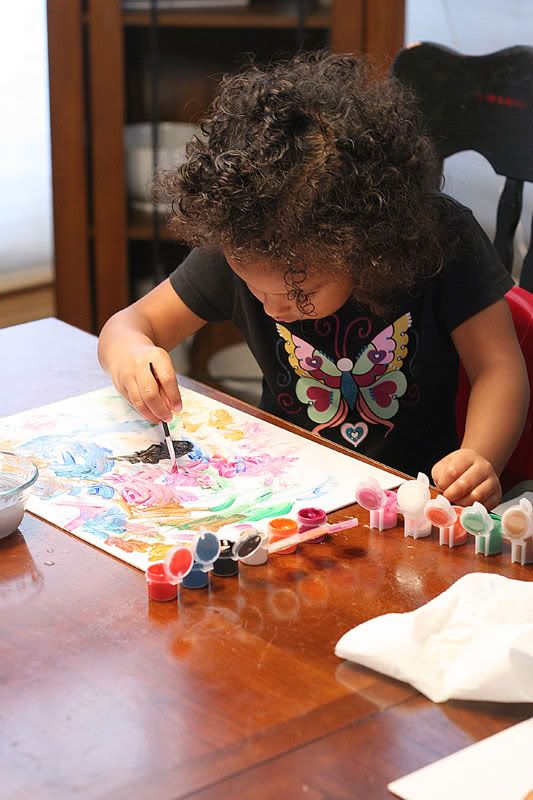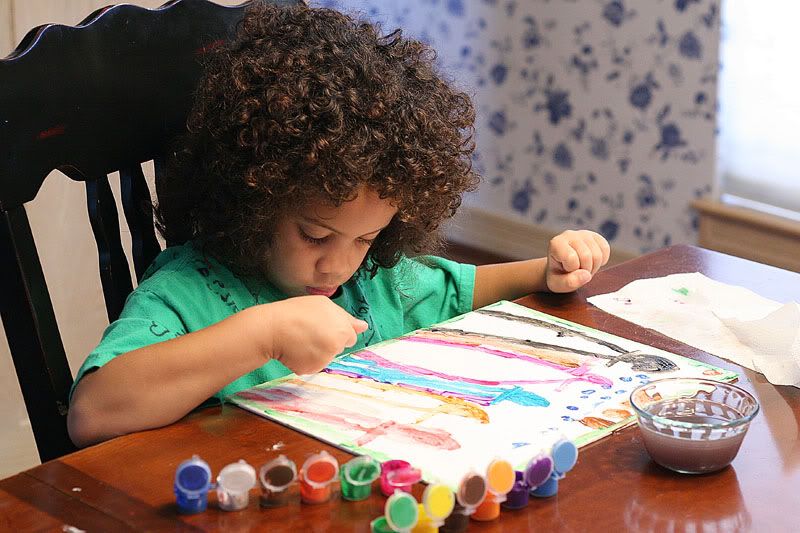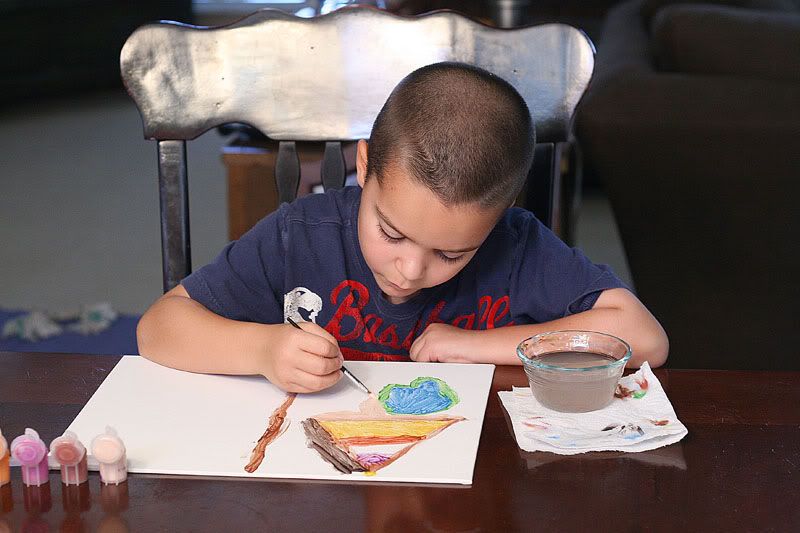 I'm not the type of mom who displays her children's art/work around the house. I might keep a few pieces & if I do, I usually put their artwork in their room. Not sure why that is - I guess I've never really thought about it.
But for whatever reason, when they finished these particular canvas paintings - it's the weirdest thing - it's as if my heart skipped a beat. And trust me, the below photo does not do the paintings justice. (It looks like there's some sort of film on my lens - maybe I can get a better photo later.) I gasped as I looked at their finished pieces.
(In order: Bentley, Audi, Jaguar, Mercedes.)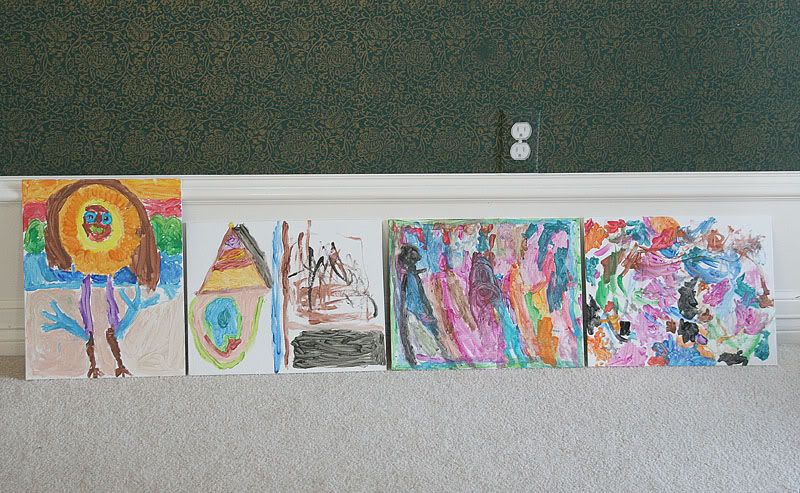 They are bright, they are vibrant & they are beautiful! Maybe it's the fact that they so enjoyed painting them or maybe it's the fact that they were so determined to make a beautiful art piece. Maybe it's the simple fact that I captured on canvas what represents them at their current, individual ages. I don't know. What I do know is that, for the first time ever, I'm framing these pretties & hanging them on my living room wall. I love them. And I want to love them for a long, long time. Honestly? I'm thinking my house will soon be covered in personal canvas paintings created by my talented little people. Can't wait! ♥
And this is why I'm changing the name of my blog. Life, to me anyway, is about the simple things. It doesn't take money. It doesn't take elaborate. It doesn't fame. It takes the simple & that's what makes life, life. For all of us, it's right under our nose. We all have it. Live inspired &
adore the simple!
Join me.