It's almost time for Halloween. While I love fall, it's no secret how much I dislike Halloween. Most of you already know that about me - I think it's one goofy, silly 'holiday'. However, my children love it & that's what's important, so I do what I can to make sure they're happy & having fun.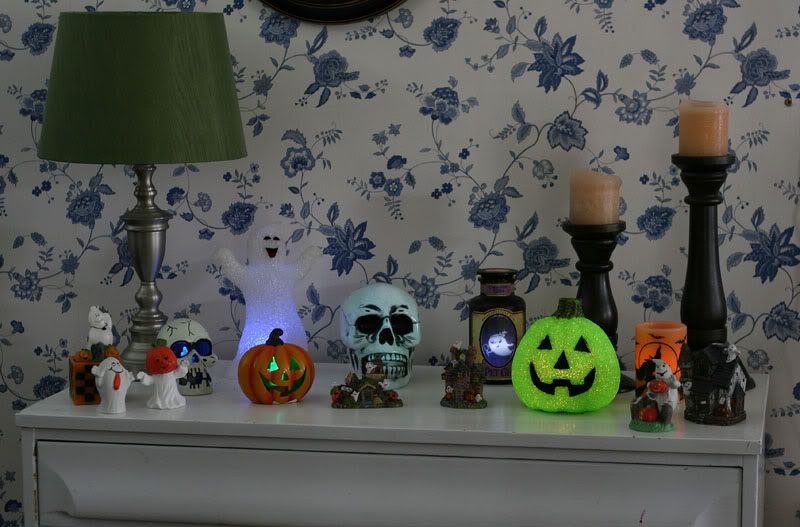 I've recently discovered that when I decorate, especially seasonally, I prefer groupings. I don't really care for a candle here, a pumpkin there - I like to keep my decorations together & uniformed.
I also prefer 'pretty' over 'cute'. But again, my kids love cute, so some cute it is!
I had my camera settings incorrect in this one below & the backlighting is too bright. I think it turned out pretty, so I kept it!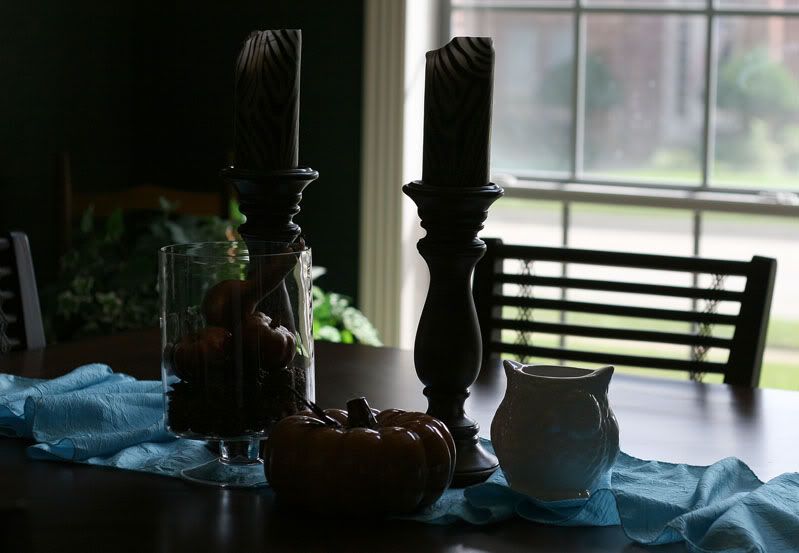 And alas, I'm home! Get it? The witch is in? Me? Home? Heehee.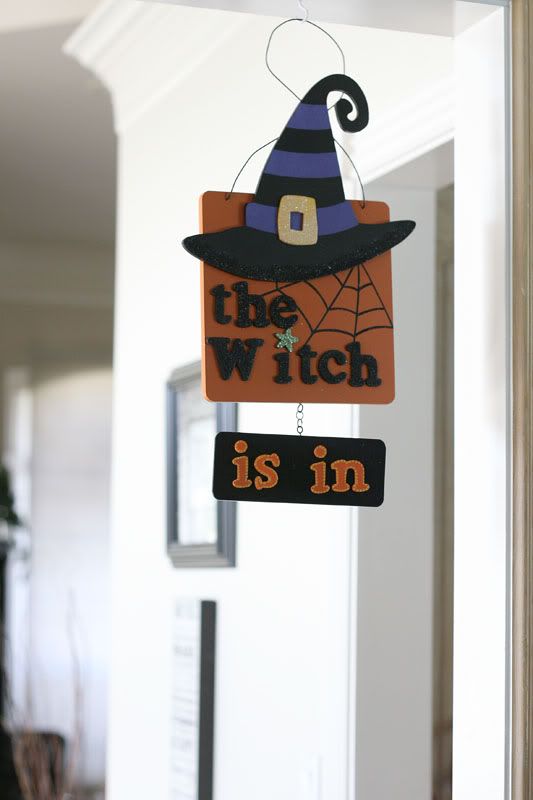 So there you have it. Other than a few cute candles I put on the back of the toilet in the bathroom, that completes my fall decorating. Whew.
Next up? Christmas!