While on Pinterest a few weeks ago, I came across a pin that claimed holding your freshly painted nails in cold water would dry the polish instantly. So you know, I just had to try it!
Here is the original claim:
"How to Dry Nail Polish Quickly: Submerge wet nails in cold water for 3 minutes. The polish will dry completely, and it gets rid of any that got onto your skin!"
Let's do this!
First, my freshly painted OPI nails (2 coats of polish). I left the additional polish that got on my fingers, since it states the cold water will remove that, also.
Here's my bowl of water. I add some ice to assure it was cold.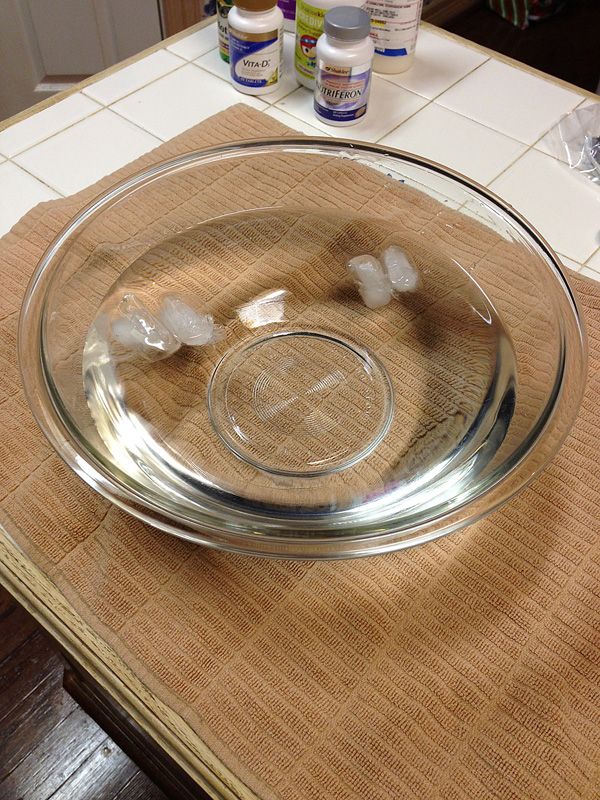 Freshly painted fingers in! It was cold!! I actually kept my fingers in for 4 minutes, just for good measure.
Pulled them out & immediately pressed my fingertip onto a nail. Yep, left an imprint. So I grabbed a paper towel & dried my hands.
Hmm. Well, I'd have to say this claim is a big, ol' flop. (Sorry about the blurriness - I still haven't quite figured out the focus on my new phone.) The cold water didn't remove a lick of the extra polish, either.
Exhibit 2. Epic fail.
Guess I'll continue to use my faithful Butane. Butane! Can you believe I use Butane?! How stupid is that?! Ha! This actually works good at setting fresh polish, then I'm just careful with mine for the next hour or so.
Happy polishing!
(You can find the original Pinterest article
here
.)