I have no clue what he has gotten into, but good glory he must be miserable!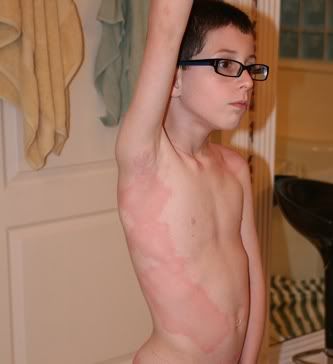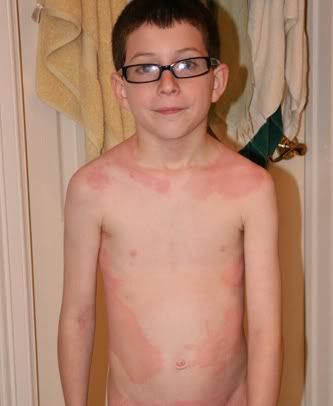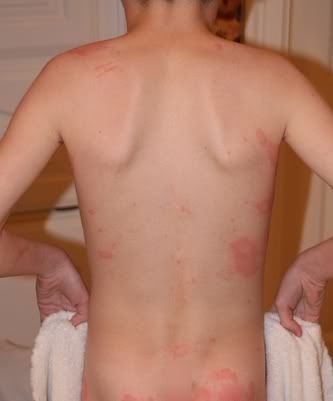 The rash has spread further down his legs (& is horrible around his midsection), but I didn't want the photos to be too revealing.
I gave him a good dose of Zyrtec versus Benedryl - hopefully it'll do the trick!
(Don't you just love his bleak, annoyed expressions? Teehee. That's my boy. :)