I despise jello. Blah! But my kids love it. And I always feel so bad because I just don't let them have it very often because well, it's just crap.
Not long ago, I stumbled across a recipe for homemade jello. Who woulda thunk? I printed the recipe & purchased the very few, simple ingredients. I would link back to the original recipe, but it's on the side of the gelatin box. So, last night, I made my kids some jello!
Here are the ingredients. 100% fruit juice (my husband chose Organic Orange Juice, which believe it or not, tastes great!), gelatin & sugar/honey (optional). I read somewhere that Knox gelatin is one of the best & I was able to find it at Target.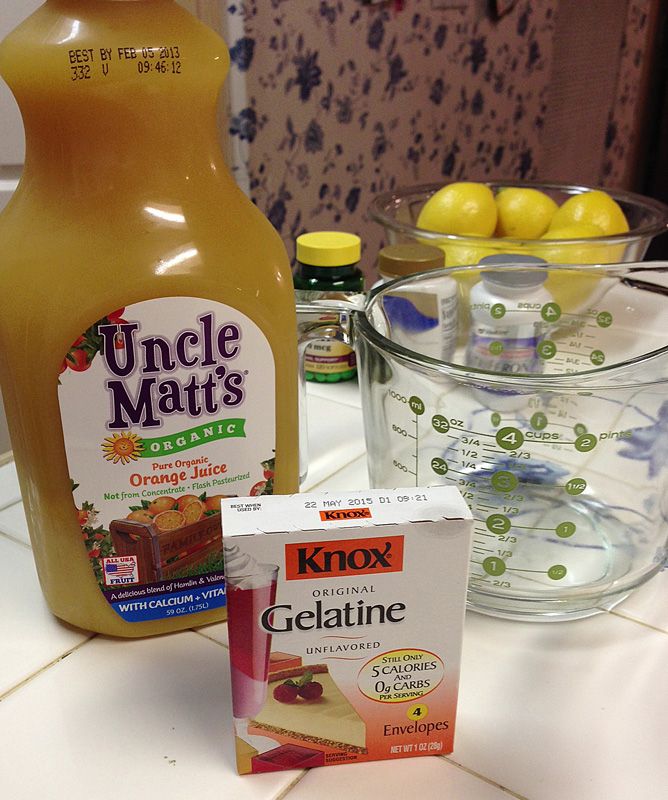 In a large bowl, one cup of cold juice with 4 envelopes of gelatin sprinkled on top. Let sit one minute. This step was really cool to watch & kind of like a little science experiment, watching it gel.
Pour in 3 cups boiling juice, add sugar (I added 1 tablespoon) & stir until all is diluted. Pour in dish, put in frig. I admit, it did look a little gross & I was a bit skeptical. That said, I was doing something on my phone & kind of over boiled - oops! Not sure if that made a difference or not.
Voila! Jello! Tonight I cut it up (cut effortlessly) & handed it to my taste testers - hey Mikeys! They loved it! And it's healthy! No food coloring!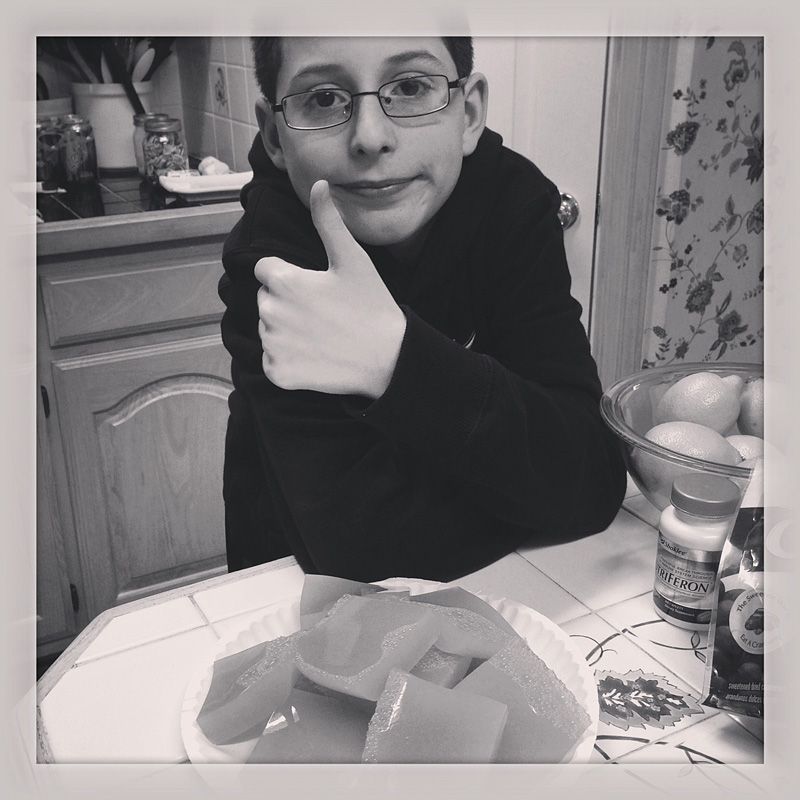 We can't wait to try grape/strawberry/whatever juice! I have very happy kids which makes for a very happy mom!