Gone are the days of T-Ball. Now are the days of the real deal! Batter up! Ü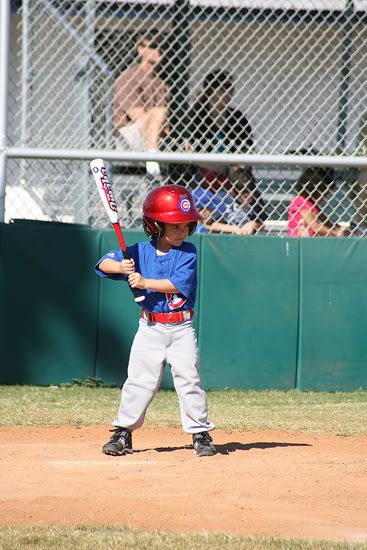 I swear (& I do) he did not learn that gesture from me!
(No clue what he was really doing, but cute shot. I didn't even notice until I was editing photos. :)
My little guy's so tiny to have all this gunk on!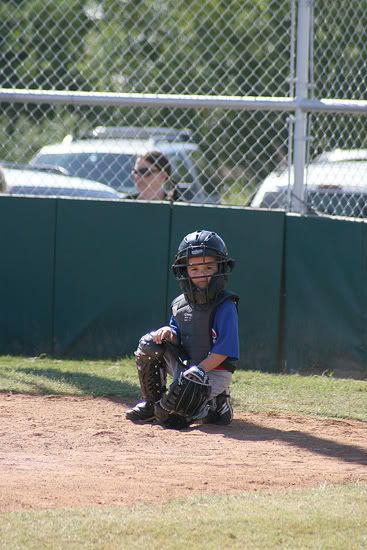 This last photo is so cute! Although blurry, the ball had just bounced off his little face. Guard. Mask. Metal. Thingy. Ü
His games are so much fun! I think I'm the loudest cheerleading mom there. Imagine that. ♥