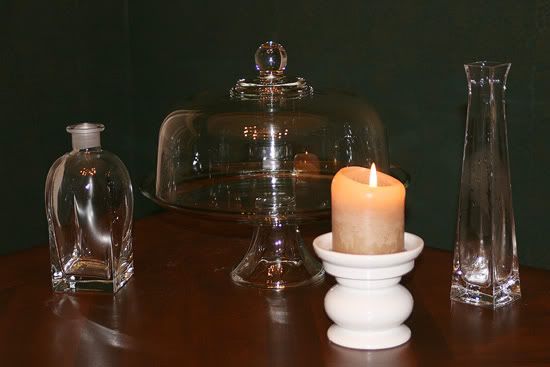 Recently I've been eyeing glass cake stands/domes but I've been too
frugal
darn tootin' cheap to buy one. But today was the day. And I'm glad I waited. This beauty (which is so
heavy
!) was $8.50 at Goodwill. Not a chip, scratch, nothing! I ♥ it.
Glass bottle on the left: $2
Tall bottle on the right: $1.75 (it's still wet on the inside because I gave it a good scrubbing with soap & hot water)
White candle stand: $.25 cents at a garage sale (candle's mine)
But below. Oh good gravy! Perfect for Jaguar's room! And I only paid TEN dollars for all three! Found at a garage sale.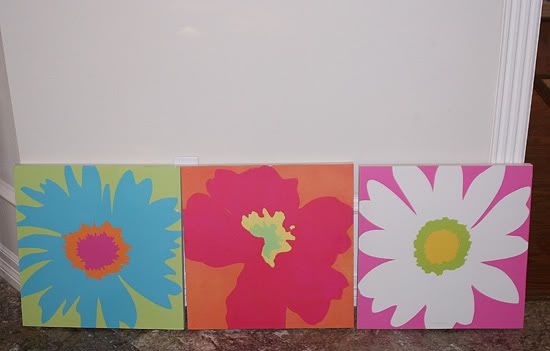 Tada! Total score! Woot! Ü