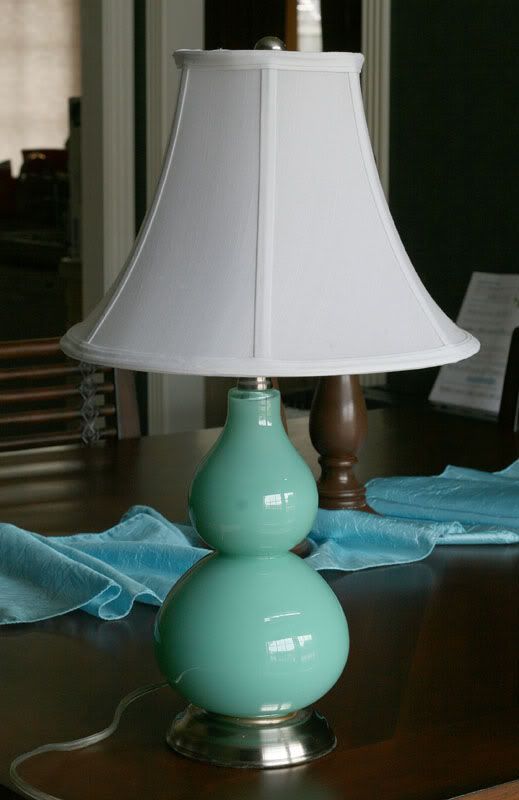 I fell in love with this lamp the minute I saw it. I don't know why - it matches nothing in my house! It's a 'seafoam green', & my house has turquoise, but I love the color & I love the 'retro' look. And at $5.95, I loved the price! So I bought it anyway.
The lamp shade was not included; I had purchased the shade (at the same Goodwill & I paid $1.99 for it!) prior for a different lamp. I ran the shade through the dishwasher to clean it (I'm so smart sometimes). I think it looks good on this lamp!
Now. Where to put the lamp that matches nothing...? :)
*That little round dark spot? It's not on the lamp - the lamp is flawless. I need to check my lens as it may be a water spot or something on my camera lens.