Anyone who knows me well knows I
detest
carpet stains. I clean spots immediately with my Bissel Green Machine. Our carpet looks darn good for a family of six with three dogs. That said, say hello to a stain in our bedroom. It's been there at least 5 years - I could never get it up & you don't want to know how many times I've tried. We have no clue what it is, but assume that somehow, someway, oil of some sort made it into our room. So, I pulled out Shaklee's Nature Bright. I was really ready for Nature Bright to show me what its got. And it did!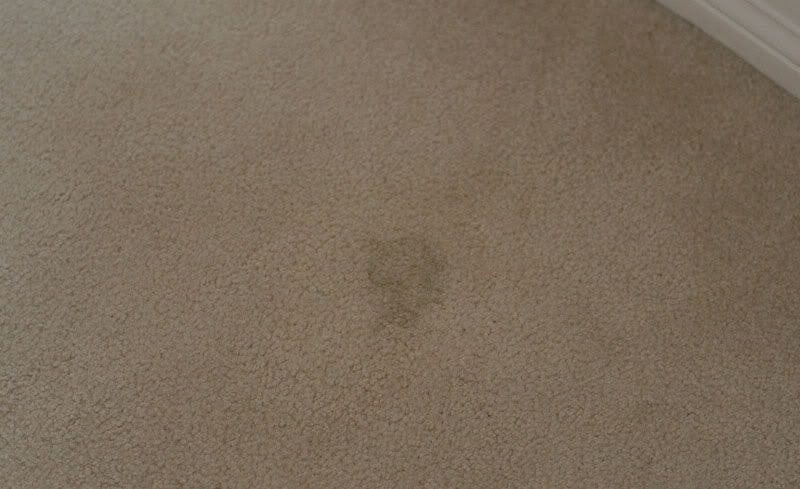 Tada! Stain is completely gone! Wow! I was stunned. I can't believe it. I've despised that stain for 5 years! I had to put the little fish there because the stain is gone & I couldn't get the camera to focus. As a matter of fact, you can slightly see that the carpet is still wet in that area from me cleaning. Awesome!
The photos above were taken on 7.29.12. Some stains, over time, resurface. So, not only did
Nature Bright
remove the stain, I want you to know exactly how well Nature Bright really works! As of today, 8.20.12, the stain is still completely gone! The photo below I took this morning. Yay!
Not sold on Shaklee's green, non-toxic products yet? You should be! They are stinking fantastic! Simply amazing, simply safe & simply proven!
You can visit my Shaklee store
here
.
Happy day!
*Disclaimer - on the back of the Nature Bright package, it recommends not using the product on carpet/rugs. As you can see, I chose to ignore the recommendation. I'm not a good rule follower. ;o) Use at your own discretion on carpet/rugs.