Trust me on this one!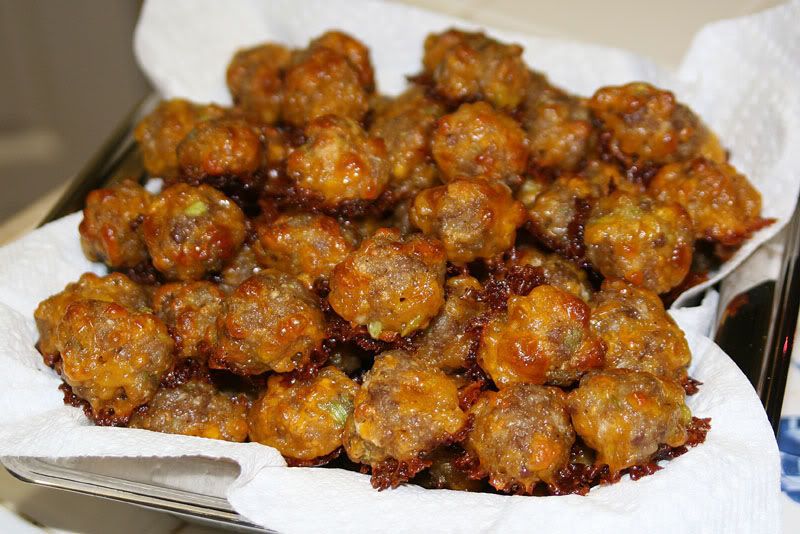 This is a Jimmy Dean recipe I cut out of the paper years ago. It is so super, I have never searched and/or tried another recipe!
Sausage Cheese Balls:
2 pounds (Jimmy Dean) regular sausage.
1 1/2 cups baking/biscuit (Bisquick) mix.
4 cups shredded sharp cheddar cheese.
1/2 cup finely chopped onion.
1/2 cup finely chopped celery.
1/2 tsp. garlic powder.
Preheat oven to 375. Mix all ingredients. Form into 1" balls. Bake 15 minutes on ungreased cookie sheet until golden brown. (Sausage balls can be frozen uncooked.)
Yield: 6 dozen.
No need to wait until Christmas to make these! They're one of those feel good foods. And I dare you to eat just one. Or twelve. So you might want to double the recipe!
Balls up!
(I don't think that came out right.)
Follow me on Facebook for more fun stuff!
Click here
!