The picture above the fireplace I have had for
years
. On a wall. I've had it so long, it became a part of the wall. I didn't even see it anymore. Considering it didn't even match the living room, which is where I had it located, I decided to ditch this puppy & attempt to sell it on Craig's List. I moved it into the family room on the floor until I got it listed. During that time, it dawned on me that the picture matches that room perfectly! So while I was couch-ridden on Saturday, I had hubby do some relocating for me. I had him move the mirror from the fireplace & stuck the picture up there:
Group A: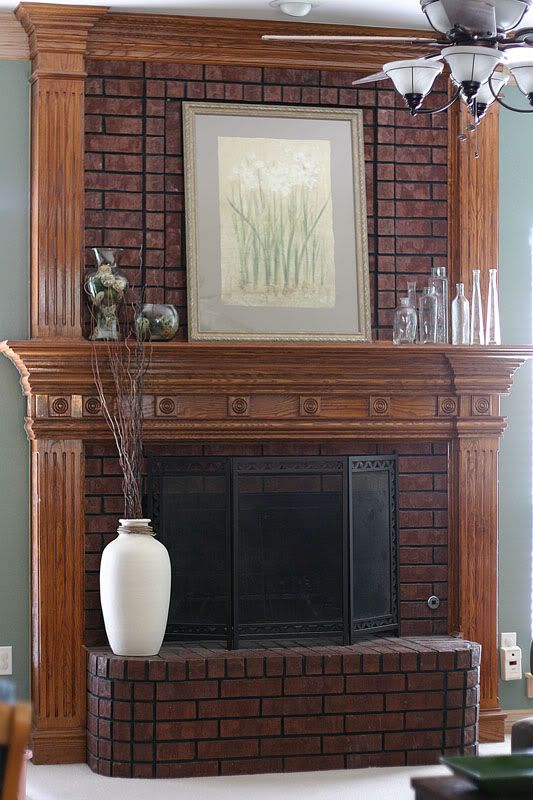 And placed the mirror on the wall shelves: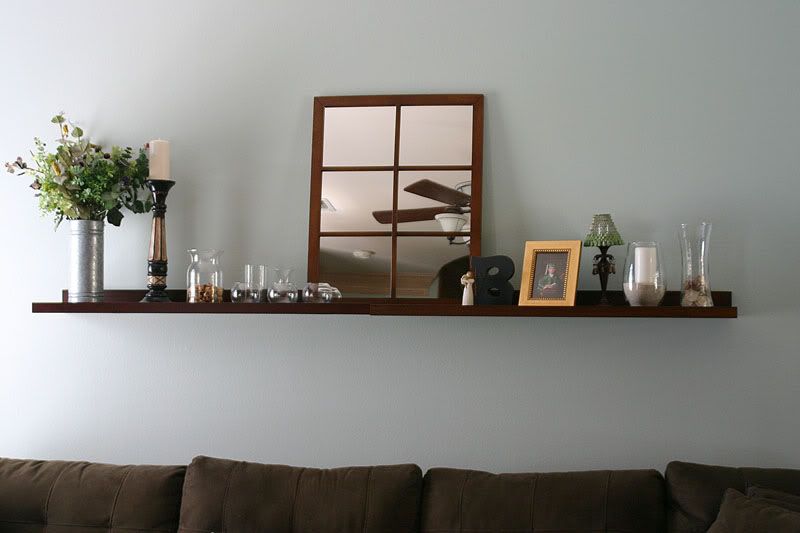 Hmm! I like it. Even though I like the height of the picture better, I think I prefer the mirror atop the fireplace:
Group B: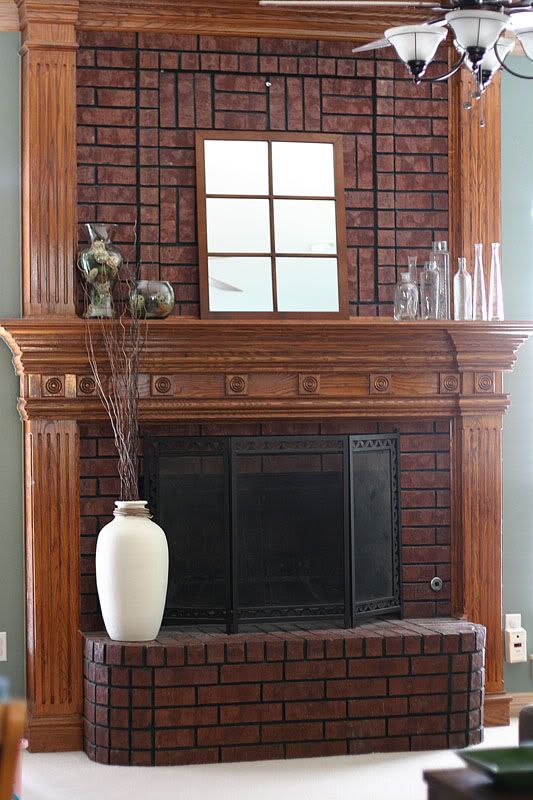 With the picture atop wall shelves: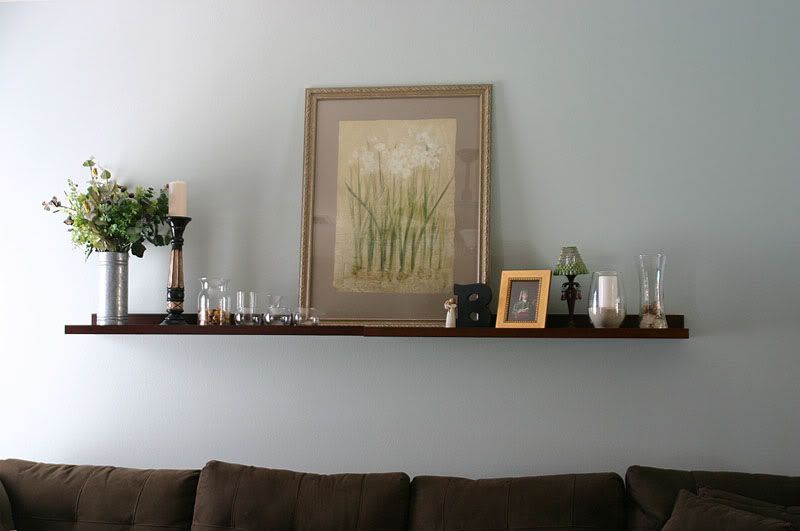 Speaking of my wall shelves, notice the they do not align symmetrically. This drives me crazy! They are Pottery Barn shelves I bought many years ago. I love them. I better love them for what they cost. :) That said, we have never been able to match them perfectly. We went back & forth with Pottery Barn, changing out shelves, changing out the brackets, blah, blah. It was such a hassle & ultimately, they are still unlevel. I finally gave up & just live with it. (But it still drives me crazy. Even though I could probably purchase a tiny L-bracket to lift the shelf on the right. Who has time for that? ;o)
I mentioned the other day that I pulled a muscle in my upper back due to a sneezing attack. Well. Hubby & I remembered that Thursday night, I got blindsided & tackled by my 3 year old. I was sitting on the floor & she flattened me. Since that wasn't funny enough, my 6 & 7 year old decided to join her & I had all 3 of them bouncing on top of me. Ha! Pretty sure that is what caused my pulled muscle. Little nimrods. I think they owe me dinner. Ü
Ok, which group do you prefer, A or B?