I ♥ her hair after she swims. :)
Excuse the quality. I'm using our old Canon Rebel & well, I don't do manual too good since it's not my camera. But I try. :) I never knew how much I really love my camera until it broke. Sniff.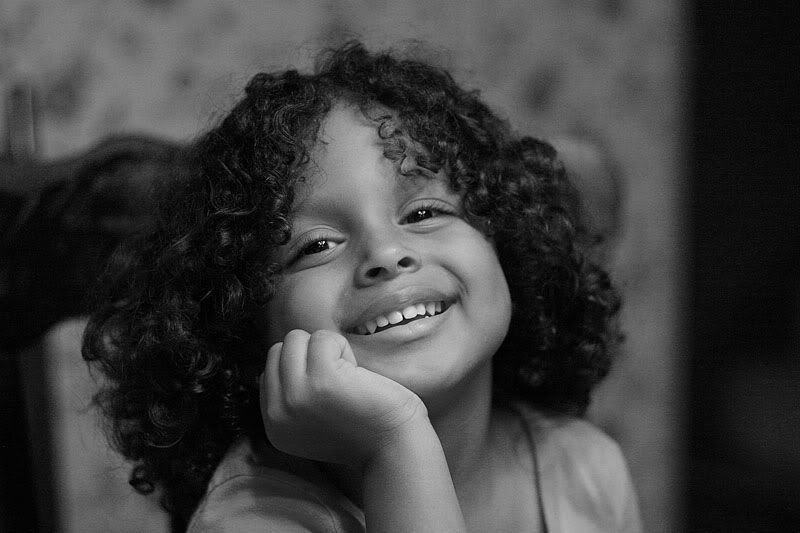 And to prove I'm not too familiar with the Rebel, below is a photo of my dinner:
Ha! Where the heck did my photo go? I swear I took it! Right after I took Mercedes' & I even viewed it on the camera's monitor! Hmm. Well, let me tell you, my dinner was delish! It consisted of fresh veggies (whatever was left in the frig - squash, zucchini & asparagus tonight) grilled in olive oil, crushed pepper, salt, basil & garlic powder. Hubby grilled the same thing last weekend, but used fresh garlic & it was so yummy. Because we had leftover veggies (except for fresh garlic), he made it for me again today. Below is a photo I snapped with my cell phone of last Sunday's dish: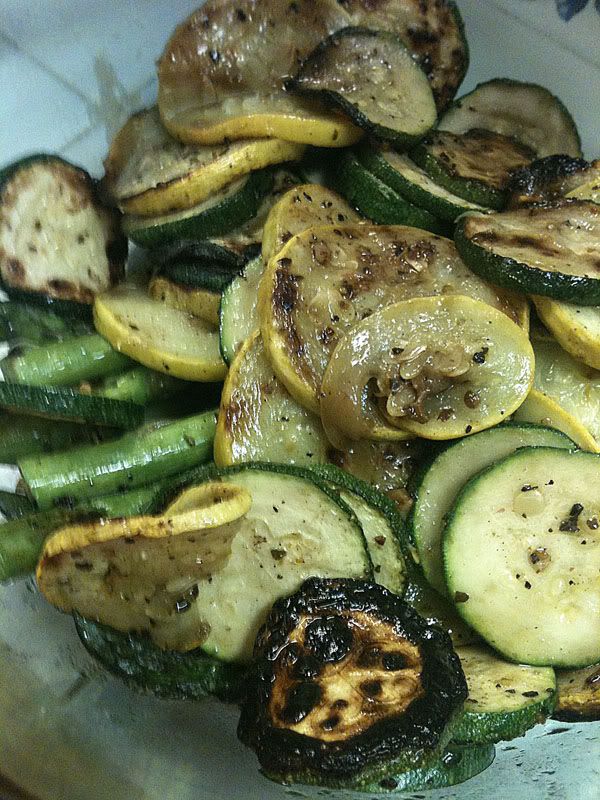 Plain,
simple
, easy & yummo! Next time, I'll be getting really creative, tossing in all sorts of fresh veggies & switching from regular salt to kosher. I don't know how to cook on the grill but gosh, I would really love to know how. I would cook on the grill probably almost nightly. Last summer, I think it was, hubby tried to teach me. We went out there & he showed me this & showed me that & you do this & you do that & I was so excited! Five minutes later, I couldn't tell you one cotton pickin' thing he said to me. LOL So, he grills. :)
After a sneezing attack last week, I've been down all weekend due to a serious pulled muscle in my upper back. Pfft. Slowly it's improving. While I was being bossy sitting on the couch yesterday ;o), I had hubby move some things around for me in the family room. I like! A lot! I'll try to take & post photos tomorrow.
Not sure what this week has in store, other than a haircut for moi. But I know this, it's gonna be super! 'Cause I said so. And I'm bossy. Hope you do the same! Ü